of the great blog World Examining Works..... though I am not as stylish or ironic, nor do I live in Chelsea or ever have a view of the Empire State Building ........ dang, man. But ... here goes:
Saturday morning a quick snow storm transformed Capitol Hill into a frosted landscape.
It was a perfect storm, just enough snow to be magical and beautiful.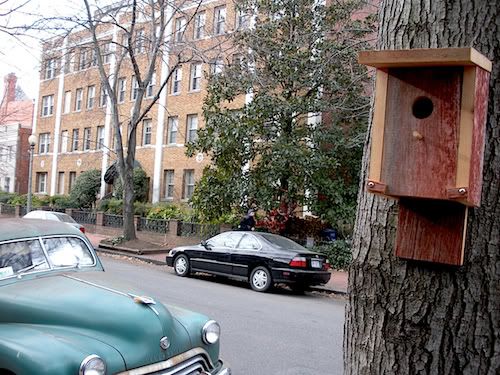 By noon the sun came out. The snow promptly melted, then the temperature dropped.
After work I went to the Matchbox bar for lunch, then hurried home.
Once inside the chateau, I cranked up the heat, lit some candles, poured a glass of red wine, and watched "Three Days of the Condor." Excellent film for a freezing January evening.