All is well and I'm off to work after a very energetic yet somehow peaceful meditation this morning. That new moon kicked my butt - which is fine, really. My butt needs kicking occasionally.
Here,
from blogfellow Kerry,
a poem that says it all. YES. Happy Saturday, y'all.
A Strange Feather

All
the craziness,
All the empty plots,
All the ghosts and fears,

All the grudges and sorrows have
Now
Passed.

I must have inhaled
A strange
Feather

That finally

Fell

Out.

--Hafiz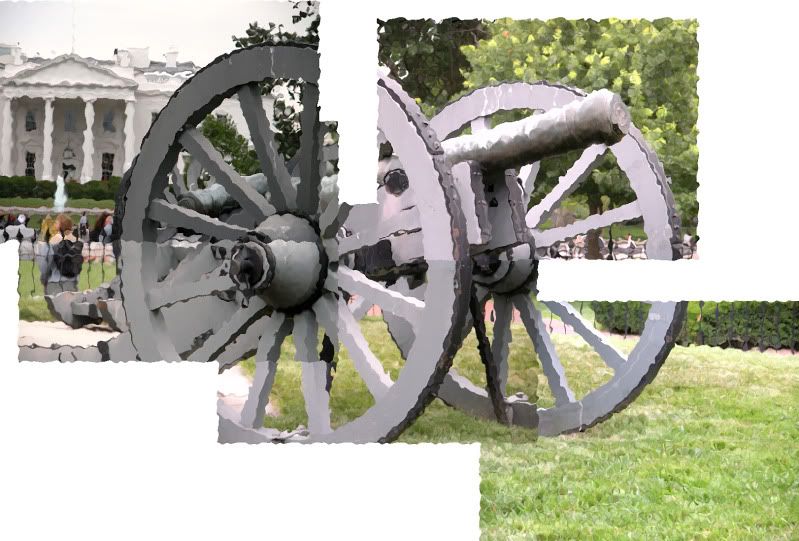 The watery distortion, via photoshop, is the only way I could make this collage look interesting. The canon is part of the Andrew Jackson sculpture in Lafayette Park in front of the White House.