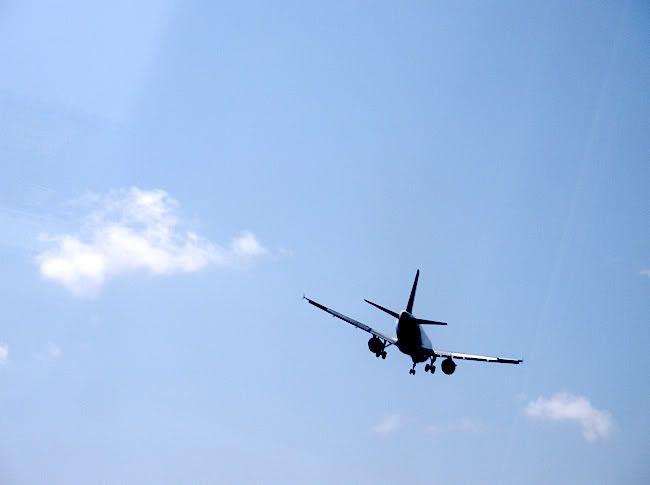 About to land at National Airport. Took the pic from inside the Metro train
Although there is still no move in date, I've been assured that the apartment is mine, as soon as the current residents are able to depart, so I don't believe I am jinxing anything by writing a little bit about it. It is such a SWEET space, light filled, spacious but not too big. My favorite thing about it is that the feel good feng-shui focus is all about the eat-in kitchen.
I am jazzed. The last time I lived alone, I still didn't know how to cook, nor was I much interested in it. In the intervening two and a half decades, I've become someone who LOVES to cook and entertain. Who knew that I would become, later in life, a person who loves to feed people? Wow. You never know what's going to happen.
Right now, I'm all about nesting, thinking about the new apartment (whenever that happens), what I'll need to be comfortable and at home there. Someday, I'll be settled in and ready to receive visitors. When that happens, every one of you reading this is invited to come have a cup of coffee or lunch or dinner, or a glass of wine or a martini, dessert? Whatever. Seriously. I mean it.
The God clouds have been so incredible this week. This one is just as beautiful reflected in a pool of water as it was in the sky. Wow.