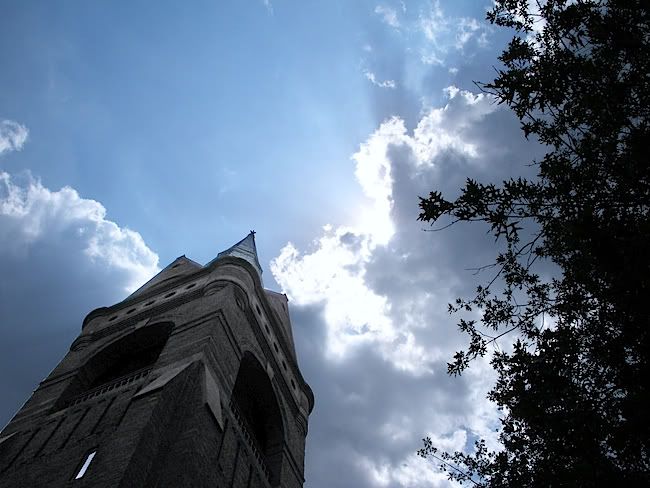 St. Marks Church, and God.
My first great astrology teacher taught me that the idea behind the art is not, as many people will assert, that the planets are DOING things to us. The planets do not have personalities or motivations like ours, nope. What she always said is that we are "cyclical beings, living in a cyclical universe." We are related to the planets and stars, in other words. In relationship, there is impact. Yeah. I love that.
I think of astrology as a poetry of physics. It addresses the fundamental forces of gravity and electro-magnetism within our solar family of rocky terrestrials, gas giants, and ice giants, as well as the way our solar family interacts with all the other solar families out there. We are a part of this family, you and I. The electro-magnetic field of Brother Sun extends far beyond Pluto, so believe you me, you are living within that field and affected by it every second of every day. When the moon is full (as well as at the dark moon), our earth's oceanic tides are strongly affected. When the sun and moon line up, gravity literally pulls the oceans away from the seabed with much more than the usual intensity. You are 98% water. Yes, I mean YOU. Do you really think gravity isn't tugging on you? C'mon. We astrologers struggle to find a language for the impact of that tugging, for the impact of electro-magnetism, for the feng shui that accompanies the positions of all these huge bodies.
Tomorrow is a doozie of a day astrologically. Expect a lot of light shining into every dark corner of your mind, body, and being. Expect tugs and pulls. You might feel cranky, or energized, or completely overwhelmed or maybe you'll develop what I call
the numb forehead
, a condition that sometimes accompanies an overloaded, overcharged event. Maybe you'll be oblivious. Who knows?
My strategy for tomorrow is to take it easy,
play it cool.
I'm juicing up my sense of humor, focusing on beauty, balance and delight. Hoping to see with clear eyes and an open heart, and to embody all the emotional willingness I've been able to muster during the last two weeks.
Once upon a time I would have either wanted to duck and cover, or come out swinging, as if there's any point in fighting the fundamental forces. For heaven's sake. My plan for tomorrow is to dance with the energy, but lightly. Light as a feather. That's my plan. Shalom.