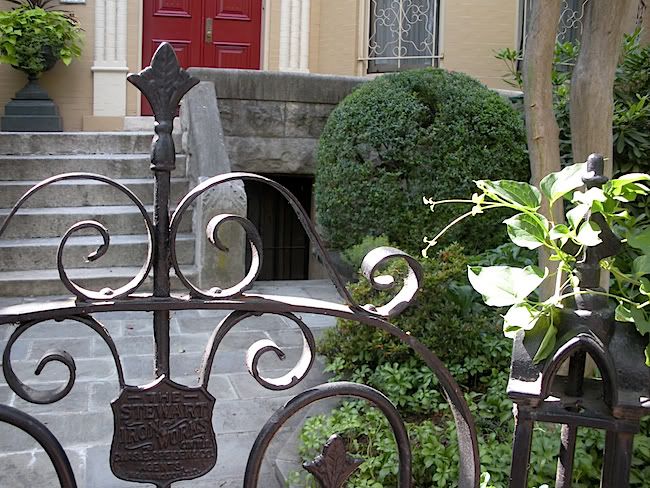 I'm so grateful for
Astrobarry, Astrology for People Who Think
for explaining my ongoing bout of total, unmitigated, off the charts, effin', soul stretchin', mind bendin' drama. THANK YOU, Barry. If you wonder why I'm so nuts right now, click the link. He says it all.
I know I don't have to move through this alone.
Operators are standing by.
Indeed I've been calling on all my spirit guides, animal guides, God, angels, the ancestors and so on, to please guide and help me. Friends have kept me busy drinking and feasting. I have such great friends!
There's no such thing as backing out of all this, oh no. The tunnel has collapsed behind us so there is no choice except to move forwards. My goal is to stand tall with my shoulders back, to begin every day with a positive attitude, to keep listening and keep learning. This period of time is definitely not all "bad," I should say. It's a time of reinvention, personally and collectively. I have experienced so many
ah-ha!
moments, something I appreciate even when the process of attaining these revelations is difficult or strenuous.
When not in a state of total consternation, I've been having a good time looking through old journals (as I pack and throw out old stuff in preparation for the move). I'm not reading every one of my old journals, oh no. But for fun I decided to look at summer solstice in some of the books, see what I was writing about. Here are a few of my favorite solstice entries:
June 21, 1977: "A small quarrel with Miles was blown out of proportion. I should never argue while detoxifying from an acid trip."
Haha!! I should say so!!
June 21, 1980: "Watching
Cosmos
and feeling like a puny human."
June 21, 1983: "High on my last line of coke, I found myself downtown."
No wonder I barely remember that period of time. Whoa.
June 21, 1990: "In my dream I had decided to move east of the Mississippi, to a humid landscape. In the dream I am happy with this decision. Wake up and wonder what the fuck that was all about. I'll never leave San Francisco."
June 21, 1992: "Solstice at the beach was great. I never mean to take off my clothes and jump in the ocean, but in the moment, it always feels like the perfect thing to do. I have lost all self consciousness. What a good thing."
June 21, 1996: "I do create for myself intense situations of transformation."
June 21, 2001: "What is the measure of life's satisfactions?
- Juiciness, all are fed
- Salt
and
honey
- Remembering that we join a party already in progress
- Rattling the bones!
- Hand holding"
June 21, 2010: "Epic love stories call for qualities I've wished to develop; a capacity to gently hold the deepest ache of love while neither grasping nor pushing it away. The practice builds character. I GUESS. Fuck that! ... I guess I should be rattling instead of writing."
We live in interesting times, y'all. Shalom.