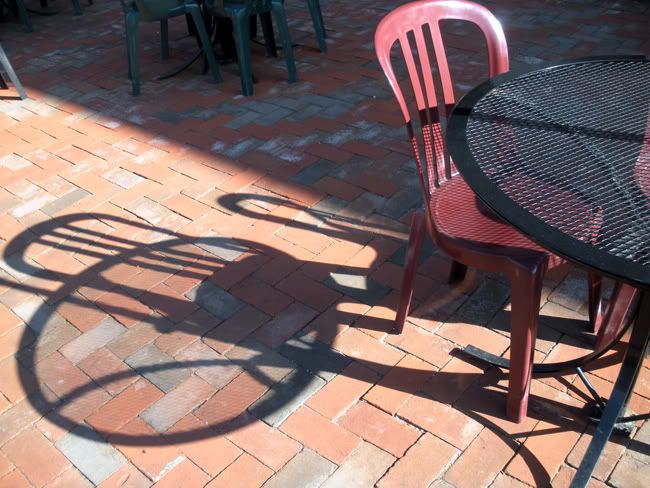 The wheel of the year is turning. Here in DC, at 5:30 p.m. the sky is still light. Just a couple of weeks ago, 5:30 was night time. The days are expanding, and though winter is far from over, there's hope that spring will arrive, as usual, in late March. Oh yeah.
It is not springtime for the American empire. Listening to the president speak last night, what I remembered (haven't thought about it for awhile) is that we can step back gracefully or we can fall face first into disgrace. The option of being the big neighborhood bully of the world is no longer viable. We have to stop. We will stop or be stopped, one way or another. No empire is everlasting. The choice is ours as to how the decline of our empire unfolds. It really isn't all up to Obama. He's just one guy.
A blog friend tells me that he saw this bumper sticker:
Dear God, please make me the kind of person President Obama thinks I am.
May it be true! May we all wake up from our anger, impatience, and our sense of entitlement. May we stop blaming each other and get to work. May our eyes and hearts open. Are you listening, God? Are you listening, America? C'mon.