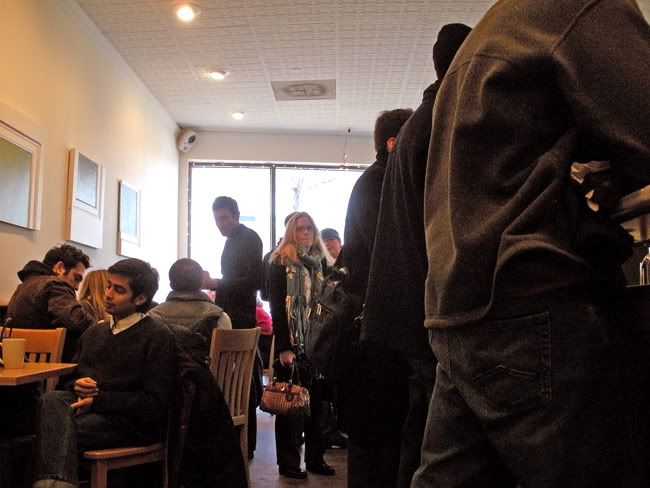 We Washingtonians are ill-equipped for lengthy cold snaps. We're much more at home in flip flops than warm boots, tank tops than big hulkin' coats. I'm certain that the citizens of New England are well stocked with the right things to wear in the cold, but here? We have to root around our closets, pull some bulky thing out of the back of a chest of drawers, in order to stay warm. Or else we have to put on layer after layer of the clothes we usually wear. We have to walk around like Heidi, all bundled up and disheveled, or wear light-weight DC winter clothing - and freeze.
There are exceptions of course, the hearty souls who choose to ignore the temperatures or somehow have the right clothing, the trim coats and hats made via the latest technology that allow them to sit outside the cafes mid-afternoon, sipping their coffees while radiating a vibration of superiority.
Personally I don't mind looking bulky and disheveled, and I really LOVE the people watching when it's so cold. The picture at the top of the post was taken at Peregrine Espresso just after noon yesterday. The place was packed, but felt twice as crowded due to all the outerwear. Below are two rather annoyed looking women in nice hats inside Eastern Market, and one of the hearty types, looking quite determined.
I like holding the camera at waist-level. People don't seem to register that their picture is being taken, so are not self-conscious in any way. Very fun!
If you live somewhere where it's cold, stay warm! South of the equator I hear the heat is on. To all southern hemispherians: enjoy the height of summer!