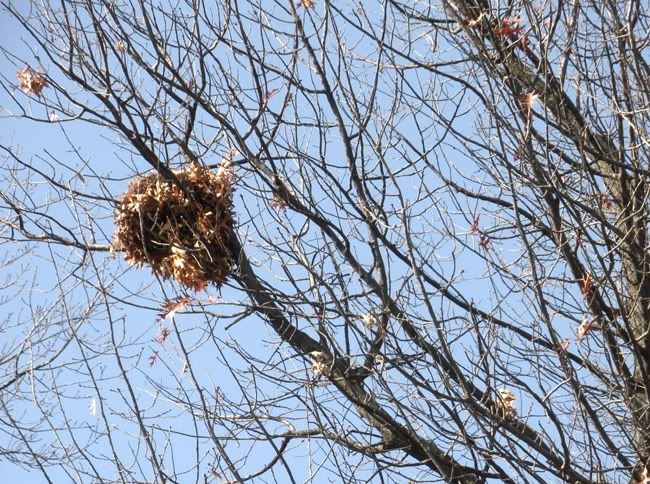 Anyone with half a brain, in my condition, would stay indoors today. Even the squirrels are tucked away in their snug nests. It's
so
cold, and even though Brother Wind has calmed down somewhat, he's still in a gusty mood - all of which makes time spent outdoors truly uncomfortable.
Add to that my discovery, after two days of work, that I didn't
really
vanquish that virus that was hanging around before Christmas. Or maybe this is a distinctly different cold I'm now suffering from, who knows? I'm hitting it full-on with all my herbal remedies, and holding my own (I think) but there's no denying I'm not 100% well.
So if I was smart, I would hang out indoors today, read my book, maybe do some laundry. Instead I'm headed out in a little while to run necessary errands like going to the bank, and unnecessary errands, like buying all I'll need to make a tagine chicken casserole this afternoon.
re·cal·ci·trant
Etymology: Late Latin recalcitrant-, recalcitrans, present participle of recalcitrare to be stubbornly disobedient, from Latin, to kick back, from re- + calcitrare to kick, from calc-, calx heel

1 : obstinately defiant of authority or restraint
2 a : difficult to manage or operate b : not responsive to treatment c : resistant
synonyms see unruly
Oh yeah. That's me.