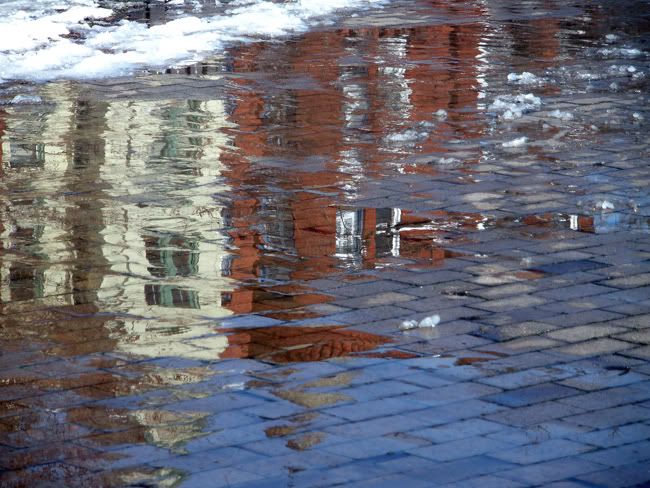 This morning I'm flipping the switch on the time machine from
Lost Loves
to
March 5, 2009
, setting my intention to arrive in the present moment no later than 9:45 a.m. since today is my first day in the office on
Farragut Square
.
I'll be busy with clients, but not so busy that I won't have some time to walk around, get acquainted with the neighborhood. I'm very excited. For those who don't know, Farragut Square is as downtown as you can get in Washington DC. The building in which I'll be working is on K Street, the infamous location of countless richly appointed offices in which lobbyists and other power mongers do their mongering. Is that a verb? In terms of atmosphere, it couldn't be less like the vibe on Capitol Hill, my small, friendly village. Cool, eh? I think so.
Reflecting on the past is a good thing, absolutely necessary in order to heal, and always lots of fun, too. As much fun, at least for me, is bringing all of myself into the here and now, in order to find out what's unfolding right in front of my face. Onwards & upwards? Oh yeah!
See the moon? Why is it blue?