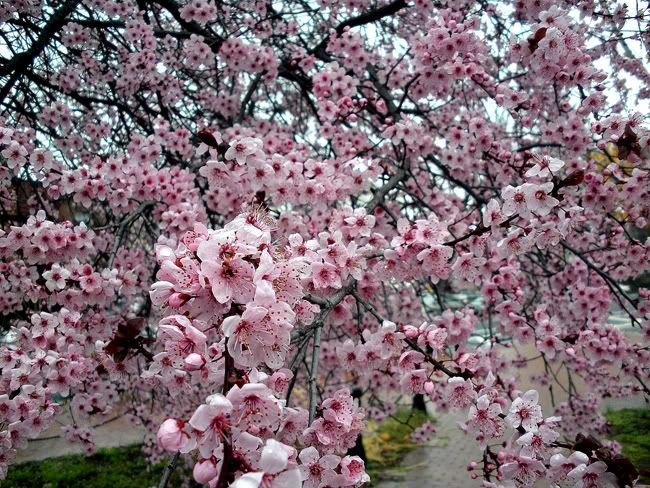 The cherries have popped, always a cheerful spring moment in Washington DC. I tried yesterday to capture some festive images, but unfortunately, gray skies blend so perfectly with the creamy grayish Pepto pink of the blossoms that I had to pump up the contrast just to find the cherries in these pics. Who knows? Maybe they didn't want to have their pictures taken.
We needed the rain so I'm not complaining. Maybe later this week, Brother Sun will make an appearance. Cherry blossoms against bright blue sky are a revelation, they really are. I'm convinced the color combo has a direct effect on my cortical function.
In the meantime, here are a couple of glimpses. Even against gray skies, aren't they beautiful?