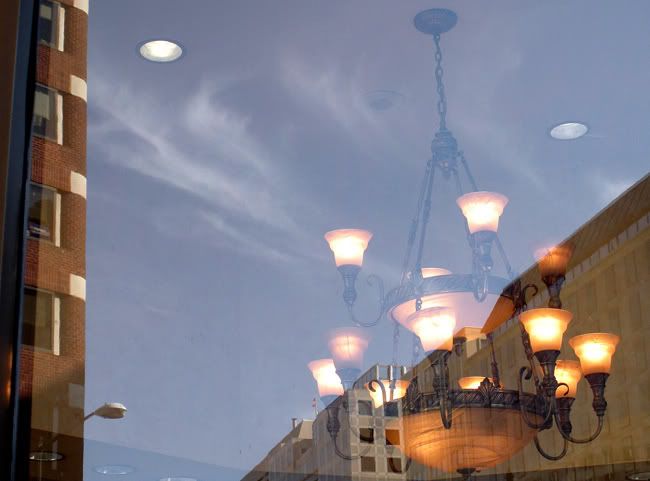 My brainstem is a powerful player, regulating all my survival functions like breathing and heartbeat. It is within my brainstem that my sense of abiding deep self resides, it is where I "go" when I meditate - to the landscape of homeostasis, a place of rhythm, minus plotlines.
It's incredible to think of how steady and predictable conditions are inside the body. A few degrees change in internal temperature, for instance, can mean life or death. The heart beats always, sometimes faster, sometimes slower, but always. The breath, how marvelous, comes and goes no matter what. All that steadiness is separated by a few layers of skin cells from the exterior environment, a place of dynamic and never-ending change. That we can stay so consistent inside, while living in such a unpredictable world, is amazing, isn't it?
What I'm wondering this morning is what happens to people who decide to commit suicide. Is it a cortical function that overwhelms the common sense of the brainstem? In the cerebral hemispheres, are stories created that convince people that the steady foundation provided by the brainstem is worthless or no longer desirable?
I'm wondering because I received the news yesterday that someone no longer near but still dear attempted suicide this past week. Wanting to die I get, totally. Wanting to kill someone else? It's conceivable. But wanting to kill myself? I don't get it, never have. I've been lucky, haven't I, to have never contemplated it?
My cerebral cortex is twitching and sparking, flopping around, trying - unsuccessfully - to understand. Meanwhile, my brainstem is holding steady, as it always has, as it always will until the day I meet my maker. I am so grateful for my fabulous brainstem! L'chaim!