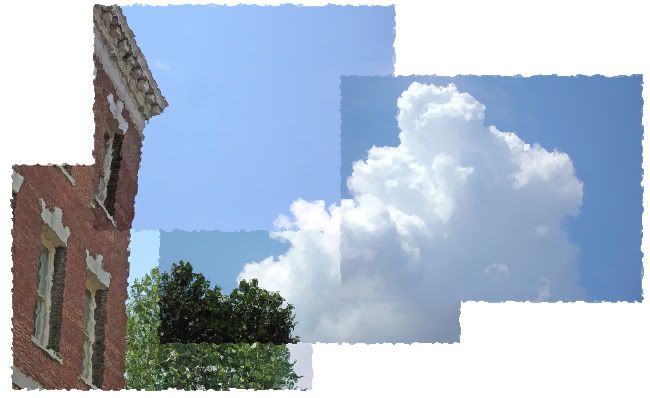 I've spent a considerable amount of time recently exploring what shamans call the Underworld, doing a series of trial runs in preparation for my first attempt at soul retrieval.
It's easy to see how that realm got such a bad rap. It's definitely hot and steamy, dark, and it stinks. The souls down there do not seem happy, but they don't seem to be held there against their will. Something I haven't encountered are demons whose purpose is to torture those poor souls, nor have I captured even a glimpse of the Devil himself (though I know he's there somewhere).
It appears to me that a visit to the Underworld is completely voluntary. My guess is that all the steam and gunky goo down there functions like a big ole mud bath, cleaning "heavy metals" out of souls in preparation for whatever it is that comes next.
From what I've seen, Hell is a soul rehab center, but not the fancy kind like the places where celebrities go to detox. Can you imagine? What I've found makes sense, at least to me. If I were - for example - Rush Limbaugh, I can easily imagine that at death, right after seeing my life flash before my eyes, I might decide to get into soul rehab as soon as possible.
Surprising to me is the realization that Hell can be addictive. Some of the souls down there don't seem to remember that they can leave whenever they want, so they sit and boil for eternity. Go figure. Or once they get started with the cleansing process, they never want to stop. It's like people on diets who are so successful they don't know when to stop losing weight, or people so addicted to running that they ruin their knees, feet, hips and backs, but still run every day. Diets and running seem like such good things, done in moderation. The same is true in Hell.
What
is
all the steam and gunky goo anyway? The mad scientist in me is so curious. My theory is that it's a nasty brew of unexamined shadow material from all of mankind throughout all of history, stirred into a toxic stew of memories and emotions so painful that when they come up, people reject them outright. Then of course there's the hellish matrix of all the "heavy metals" from all the souls who have ever visited. No wonder it stinks so bad. Though taken in the right "dose" a visit to Hell can be medicinal, please trust me when I say it is not a pleasant place.
After a shamanic journey to the Underworld, I take a "real world" shower complete with a nice sugar or salt scrub or other exfoliation treatment. Next I take a journey onwards and upwards so I can visit with the Cloud People, who cluck their tongues, shake their heads, bathe me in clean white light, groom my energy and then send me back to the earth plane with a little pat on my behind to remind me where I belong.
My job, if I decide to continue the study of soul retrieval, will involve a dip down into this nasty place at some point in every treatment. What I'm asking myself today is whether this really is the direction I want to take my healing practice. Wouldn't you think twice?