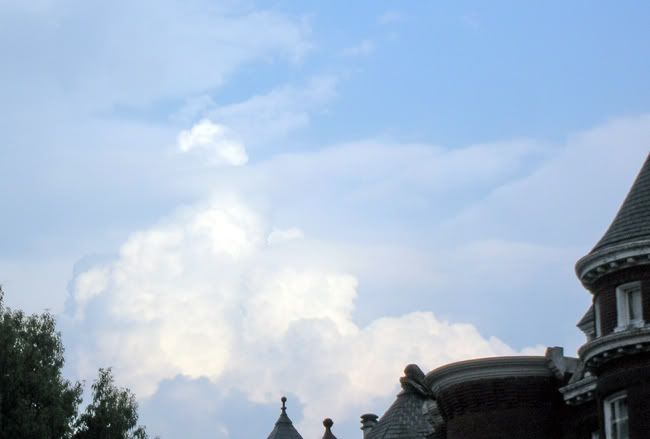 I have a feeling that shamanism preceded prostitution by many thousands of years, maybe even hundreds of thousands of years. I mean really! We humans have been shaking our rattles at the sky forever, trying to heal each other, trying to mediate our place in the cosmos by talking to invisible beings of all kinds. I don't believe that, back at the dawn of human consciousness when these issues of humanity first arose, anyone was concerned with paying for sex, do you? In fact, shamanism is so old, I believe it's a part of every one of us, even all of ya'll who don't believe in it.
Everyone senses the miraculous flows of energy that make up the subtle realms, the unseen realities that are part of our accepted "objective" reality. Ever notice how, for instance at the supermarket, either there's no one standing in line to check out or EVERYONE is in line? When energy begins to flow towards the front of the store, people feel it, and dance in alignment with it, even if they haven't gotten everything on their shopping list. These rushes to the cash registers are not synchronized by time of day (except at lunch time.) Check it out sometime. I could name dozens of other examples in which people unconsciously react to energetic shifts.
Of course not everyone decides that in order to get into alignment with the heartbeat of the earth, they should learn to play a frame drum. Very few of us, at least on the east coast of the U.S., talk to ghosts, commune with the sky, exchange news and gossip with the trees and birds, or learn soul retrieval. If I lived in Tuscon I'd be much more socially acceptable. Same goes for the Pacific Northwest, or the San Francisco Bay Area. In Colorado, Appalachia, Ithica, Asheville, or for that matter, many parts of the American South, I wouldn't seem so odd. All over the world there are places and people who wouldn't think I'm crazy because I practice the art consciously. Not so, here in 21st century Washington DC. Even I think I'm crazy sometimes. Sheesh.
Oh.
Am I whining? I'm going to stop right this second, rouse the dog and go for a walk. It's a beautiful day of sparkling sunshine and sweet air. This pity party is officially over!