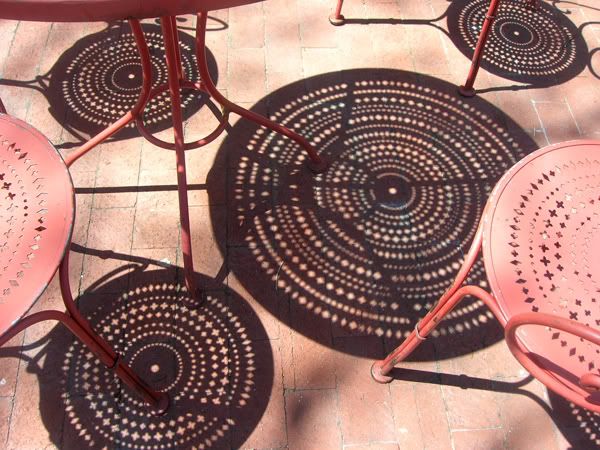 The sun was out all day yesterday, shining brightly down onto the landscape, creating the most beautiful, sharp black shadows. Delicious!
I love shadows, I really do. My jones for shadows is one of the wavelengths I share with
my beloved blog brother Steve
, and (I expect) with a lot of people.
Jake's shadow is almost as cute as he is. In fact I've featured his shadow many a time on the blog. I like the short pudgy shadows cast at noon, and the long, tall shadows of early morning and late afternoon. During the summer, I'm grateful for shade, a type of shadow cast by trees in full leaf. In the shade, the air cools instantly. Shade is powerful.
Should mention, too, that I've spent many years exploring the metaphor of my own shadow, i.e. all the stuff about myself I really don't want to look at, or have no idea is there.
Shadows are marvelous, beautiful. Shadows add depth, help describe the contour of people and things. When I look at shadows, I understand more about what's casting that shadow. Shadows also help me better understand the light that's shining on the person or thing. When I can't see my own shadow I feel diminished.
My fascination with shadows is another facet of my mithraic nature. I'm celebrating the return of the sun after a long bout of overcast days this spring. It's great to be back in the light, hanging out with my shadow. Oh yeah!