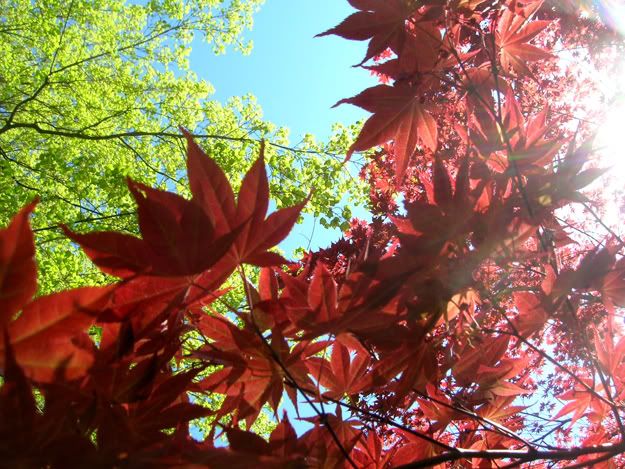 I had a very nice conversation with an evangelical Christian Saturday. I was under the spell of the sparkling sunshine and a great Reiki class at the time, making it possible for me to be oh-so generous.
Now, days later, I start to fume anytime I think about it. And you know I'm thinking about it, because I think about things. It sets my teeth on edge realizing she believes most of the people on Earth are doomed to suffer hideous pain and torture in Hell for eternity. She believes Einstein is in Hell. Ghandi, Siddhārtha Gautama (Buddha), as well as every Native American, Buddhist, Hindu, Pagan and Jew who ever lived are also there. When they die, the Dalai Lama and the Hugging Saint of India will be in Hell, too, according to her. Carl Sagan. Aaron Copland. I could go on and on.
Come to think of it, Hell is sounding very attractive, based on her beliefs.
But seriously, could you worship a God like hers? Yikes! Yesterday I forced myself to do a lot of
ohmmm-ing
so as to clear my self-righteous anger as I reflected on the conversation. Guess I'll be
ohmmm-ing
again today.
From now on I must remember not to engage in interfaith dialog with fundamentalists of any religion. That kind of exchange really gets my panties in a bunch. Oh yeah!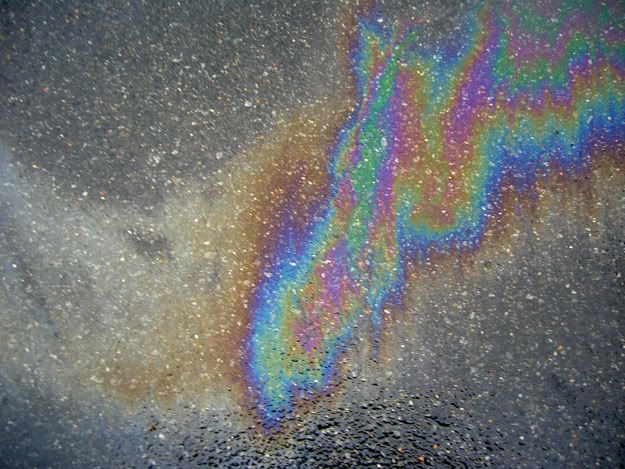 This petrol street splooge looks just like a giraffe head, doesn't it?