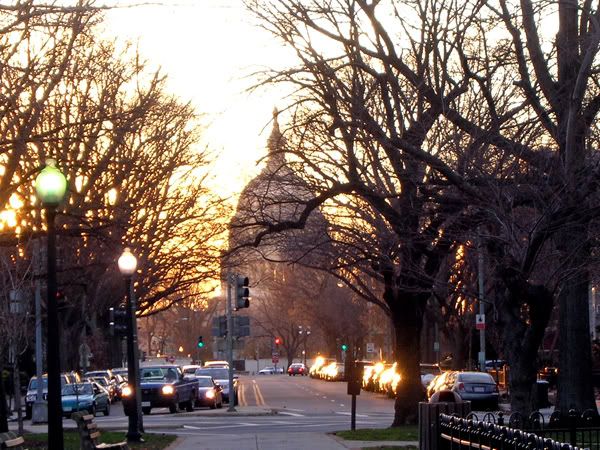 I love the moody, unpredictable, chaotic, unruly weather here in the beloved swamp I call home. OK, I don't love it so much when there is an icy rain accompanied by a fierce wind, or alternatively when it's a million degrees with a million percent humidity. But I do love the odd day or two when the weather refuses to conform to seasonal expectations.
It was warm yesterday and will be warmer today. Sometime tomorrow, winter will return, which is completely fitting and proper.
In the meantime, though, how fun to dip into a day or two or premature spring fever. There will be no reading about the history of Chinese medicine today, oh no, nor will there be a lot of time spent in front of the television. I don't even think I'll cook, something I usually do on Tuesdays.
I'm off my ass today, out the door. I'm going to breathe the soft air, soak up the sunshine, listen to the birds, who sound as pleased as I am by the change in the weather. Since I don't have to tuck my head down into layer upon layer of warm scarves, I'll be able to actually look around at the world. Jake will not have to endure the humiliation of wearing his Fido Fleece coat. It's all good.
With a kiss and a wink to the weather gods - thank you!!