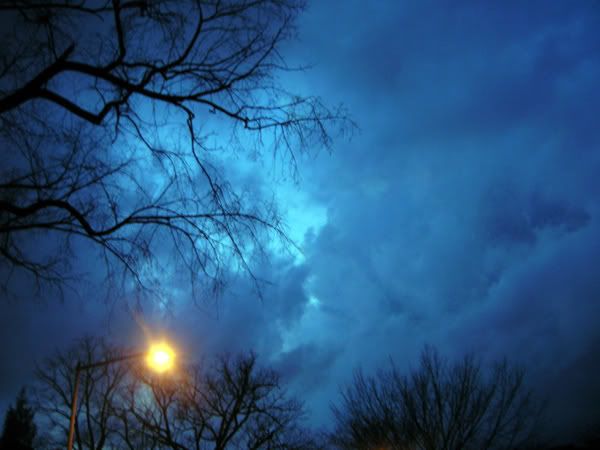 Once upon a time, I was fixated on my dream life. It isn't the dumbest of fixations, is it? Dreams are incredible in so many different ways. Almost always I am fascinated by the tremendous amount of cleverness and creativity in my dreams. From which part of my psyche did I come up with the one last week in which a polar bear is chasing me down an icy WWI trench? The polar bear needed my help, but I was afraid. The anonymous dream people encouraged me to hoist myself out of the trench but initially all I saw were a bunch of ragged, dangerous fences. In the end, I found a staircase and got out. Poor polar bears! Sorry I couldn't help.
Though I consider myself to be creative in "real" life, I never completely surrender to it the way I do in my dreams. I'm always at least slightly rational while awake. Really I am. More annoying is the fact that I'm not nearly as clever when conscious as when I'm under the blankets, my eyelids fluttering, deep in REM sleep. Doesn't seem fair.
These days I allow my dreams to do whatever they need to. I still like to write them down, as much as I can remember of them anyway, but in general I don't focus on them too much, don't try to figure out what they mean. The exception is any dream that sticks with me for more than a day or two, like the polar bear dream. Dreams with longlasting resonance merit more serious attention, but most of them slip in and out of my head without my interference.
I've wondered why my dream life has become less interesting over time. Maybe I know myself better than I used to, or maybe I've learned, once and for all, that the mystery of me (like every human) can never be fully understood, no matter how hard I try. Maybe it's a matter of trust.
Even if I don't understand my dreams, everything will be fine!
Whatever the reasons, I've decided that my renewed interest in "real" life, something that has supplanted the allure of the magical (including dreams) is a sign of health and well being. Why not?