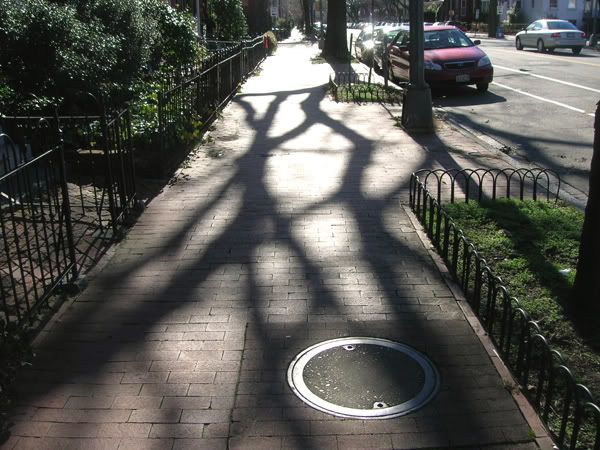 I've been reading creation myths from around the world and across time (found a wonderful myth compendium at the National Gallery bookshop). So many of these stories strike me as "true" (whatever that means). I'm especially interested in the myths about how humans arrived on the planet. I like the Shinto myth in which a goddess decides the earth is so beautiful that it will be lonely unless she makes some humans out of clay to keep the Earth company. Sweet.
An all-time favorite is the Haida myth that starts with all humans living inside a huge clam shell because it's safe (of course). Raven, the trickster of Haida culture, comes along and teases the humans into climbing out of the shell by telling them how beautiful the earth is. Once out of the clam shell, the humans can not return.
I'm less fond of western classical myths. Humans as action figures for the Greek gods to play with, for instance, doesn't much capture my imagination, nor does the idea that we were put here on Earth to "rule over" nature. Maybe I don't like the ones I learned growing up because they're too familiar.
Almost all of 2008 is still out there, waiting to unfold. Maybe new year's resolutions and intentions (that's how Not Plain Jane frames it) are our own personal creation myths. More exercise, less drinking, focusing on money issues, finding true love, learning to knit tea cozies, getting a promotion at work ... these are just a few of the resolutions I've heard about from those nearest and dearest to me. It's fun to imagine a fulfilling year, and though I try not to shape my thought process so much these days, preferring to allow the world to show me what's what, I admire people who are willing to put their foot down and say out loud what they'd like for the new year.
A salute to those who resolve and intend! And a salute to myself for letting go of that habit. Salutes all around. Cheers!