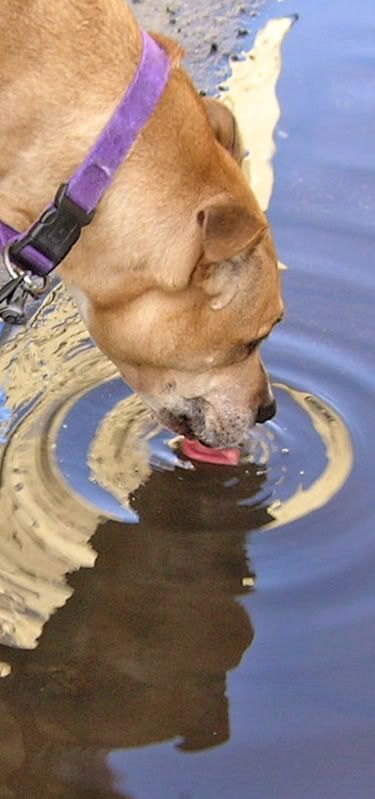 It'll happen to all of us if we're lucky enough to survive. I'm talking about old age. This year, Jake turned 12. In dog years, for an animal as large as he is, that's OLD. He's getting saggy and sleepy, no longer chasing squirrels, though he'll still go after cats any day of the week. The dogs he once tried to pick fights with have become part of the landscape as far as he's concerned. There are even days when he doesn't bother to get up and bark at the mailman.
In a way, Jake's old age is a relief. He was uber-energized in his prime, never got enough exercise even though I got him out and ran him until his tongue hung out the side of his mouth. Even last year he was still eager to walk to the Capitol and explore the grounds there, but this year he stops at 6th street and shows me he's ready to head back to the house.
He's the first dog I've ever had. It's likely I won't try to replace him...but...why am I already planning on my life after his demise? He isn't dead yet! And in fact right now he's giving me the evil eye which means it's time to take a walk down to 6th Street, pausing here and there so he can sniff and piss, and so I can take some pics.
Life is precious - and fleeting!
Carpe canine diem!