Happy Three Astrologers Day!
The holidays are now officially over and done with. Put away the rolls of Christmas wrap, take down the tree, remove the brown and shrivelled wreaths from your front doors, puh-lease! Though I'm proud of the effort I made to enjoy the holidays this year, still, I'm relieved that they're over.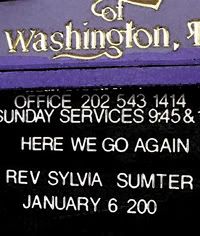 Now it's January, so ... now what? It's too early for spring cleaning, mostly too cold for long walks (though today and tomorrow in DC are supposed to be warm and lovely). What are you
supposed
to do in January? What does Martha Stewart do?
I've got a well-stocked netflix queue, and of course I always have a mountain of books to read, but I can't sit on my ass all month long, can I? I guess we'll see!