It's here - Thanksgiving week. Imagine me taking a deep breath, sitting up straight. Oh yeah, time to get ready for the holidaze. Oh yeah.
Navigating my way through Thanksgiving Day is always tricky. It's a day you're "supposed" to spend with family, children, partners, and parents, and because I have none of that (well I do have family, though they are all far-flung) the
feng shui
of the holiday points out to me, in no uncertain terms, what a freak I am. I'm single, have no kids. My parents are dead. Where does that leave me? Usually, in a Very Bad Mood. To make matters even more complicated, every part of the traditional Thanksgiving feast gives me a stomach ache. Even a saucerful of that food makes me stupid and as heavy as if I'd swallowed a block of sandstone. I'm physically miserable for hours afterwards. So you see, partaking of a regular Thanksgiving dinner is a completely unpleasant experience.
Getting through Thanksgiving day with my self-esteem intact is always a monumental challenge. Thanksgiving and me? We just don't get along.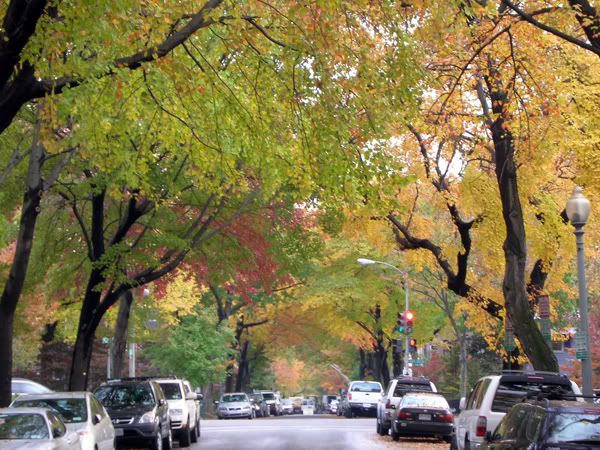 But maybe this year will be different than usual. Believe it or not, I'm gearing up to enjoy not only the day itself but the entire four day weekend. I have a master plan that might actually work.
I'm taking all four days off from work, something I haven't done in many years. That in itself should help boost my mood. Usually I'm working like a dog while everyone else is relaxing. And I wonder that I tend to develop quite the attitude by the end of the weekend. Sheesh.
Also, I believe I have planned for just enough down time, just enough social obligation time, to make the weekend harmonious. Too much alone time (though I love being a hermit) does nothing except make me weird(er), but too much socializing is exhausting. I'm such an introvert. My plan is to balance one against the other.
Hugh Grant will be my patron saint of the weekend. I've ordered four of his films to have on hand Thanksgiving Day. I'm going to cook a nice piece of fish, make a salad and some rice, and watch heart-warming movies all day. That sounds just right.
Between now and then I will be working hard, something that should help keep me from worrying about money, another of my favorite holiday season preoccupations.
Enjoy Thanksgiving? It's such a novel idea. Will it work? We shall see!