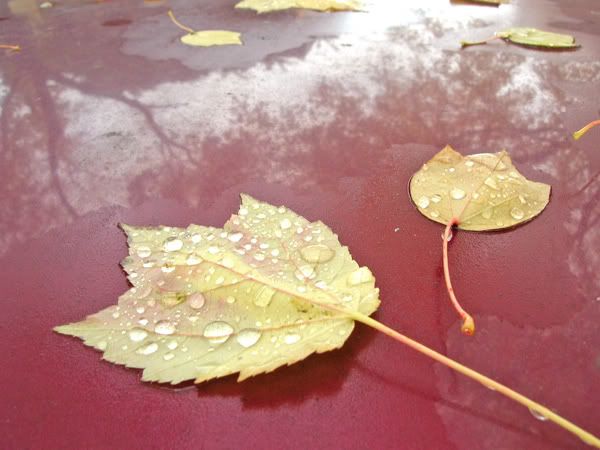 No one could ever truthfully describe the autumn of 2007 as spectacular, glamorous, or dramatic, like fall usually is.
Nope. Still it's beautiful out there. The trees, though demure this year, are definitely changing color and dropping their leaves as is seasonally appropriate - in the most dainty way you can imagine. The rain storms have been gentle, the temperature moderate. It has been been a quiet fall so far.
Capitol Hill was a misty world of sweet air and almost complete silence following this morning's rain. The gray sky softened everything further. The world was extraordinarily smooth, including the sky, trees, air - like satin or silk.
My shamanic dance of alignment with the weather included a couple of quiet walks (no ipod, no telephone, no yelling at the dog), but we didn't walk too far. It was a real day off from all my usual habits of busyness and anxiety.
I love days like this. Thank you soft grey weather gods! Thanks for the peace and quiet!