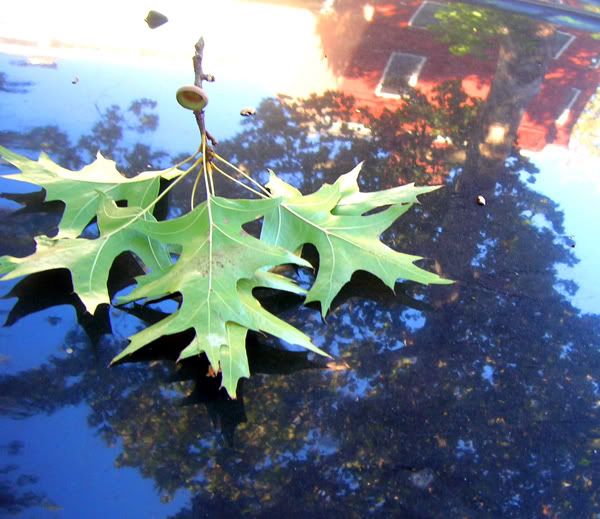 My goal for the rest of 2007 is to enjoy the holiday season. I know you're
supposed
to enjoy the holidays, but it's always a challenge for me. In fact the story I've told myself for many years now is that I hate the holidays.
This year I'm taking some time to examine this story. Surely if I tell myself I hate the holidays, I'm certain to feel that way, right? I've been asking myself, why do I hate the holidays so much? Why do I set myself up to hate this time of year?
For a couple of years while I was still at Whole Foods, I spent the weeks coming up to Thanksgiving in a frenzy of order-taking for ill-tempered and impatient customers. The last three days before Thanksgiving, my co-workers and I froze our asses off in the refrigerated truck or in the store, slinging thousands of pounds of clammy raw turkey flesh in the general direction of the customers who - right before Thanksgiving - are more ill-tempered, more impatient, than ever. It was like being in a David Lynch film. I learned how to say
Kill them all
in seven different languages during my years at Whole Foods. OK, so it's no wonder I didn't enjoy Thanksgiving then. But what about now?
Halloween this year was a blast, an auspicious beginning to the season in which, at least in America, everything gets amped up. Maybe I can relax, have a laugh at myself when I get amped up, maybe try not to work so hard. Maybe I can deconstruct my pattern of holiday hatred. Do you think? We shall see.