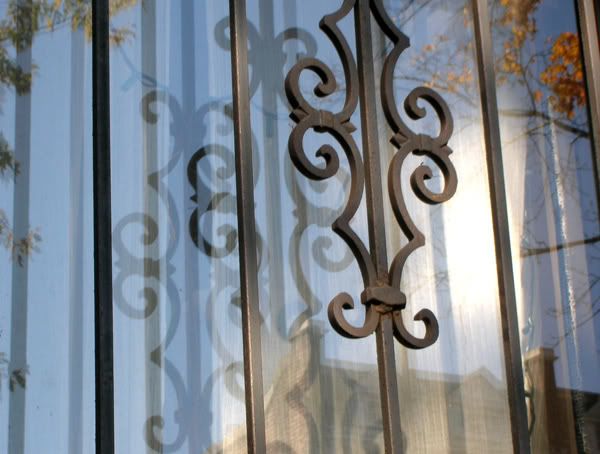 Light is so precious during the last quarter of the year, especially after Daylight Savings Time ends. The angle of the sun at this time of year is incredible. It makes everything more beautiful at the same time that the suddenly dry air brings every shadow, every detail, into sharp focus. Glorious! The days are shrinking away - no wonder daylight has suddenly become so precious. No wonder fall is the season made for melancholy! No wonder!
I'm very lucky to live a life that requires me to be outdoors so often. In fact, spending time outside is a major component of my
Plan to Stay Sane
. The natural world reminds me, every day of the year, that there are larger realities than my own personal dramas. Thank God! I can't imagine working in an office all day, emerging at 5:30 or 6:00 to discover that it's already completely dark. Yikes!
Of course there are moments during the hottest afternoons of summer, and the coldest, windiest, rainiest moments of winter, when I curse the wild, extreme and unpredictable nature of weather and seasonal shifts, even though here in Washington DC, those extremes are quite gentle (except in August). Mostly I'm so grateful to partake of the change of seasons. I missed the seasons the entire time I lived in San Francisco. Living in accord with these dramatic changes is well worth the occasional discomfort. It's so orienting.
At the moment, the weather gods are at their best, producing crystal blue skies, brisk mornings, warm sunshine, gently colorful leaves, and the most incredible displays of
cirrus uncinas
almost every day. Every night it gets chilly enough to discourage the mosquites from laying eggs. Soon enough all the bugs will be gone until next spring.
And on and on. I love the wheel of the year. I depend on it!
Do you like my shoes? (below) They're Fluevogs. I love these shoes.