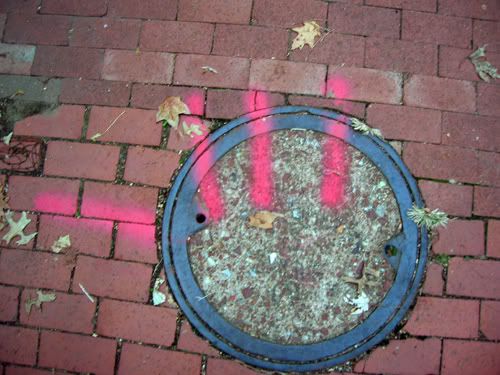 From
Wikipedia:
A manhole cover is a removable plate forming the lid over the opening of a manhole, to prevent someone from falling in and to keep unauthorized persons out.

Although the covers are too large to be collectible, their ubiquity and the many patterns and descriptions printed on them has led some people to collect pictures of covers from around the world.

Despite their weight and cumbersome nature, manhole covers are sometimes stolen, usually for resale as scrap, particularly when metal prices rise.
The top pic looks like a hand to me. Below - as if someone put this manhole cover in a playpen. Wonder what it means?