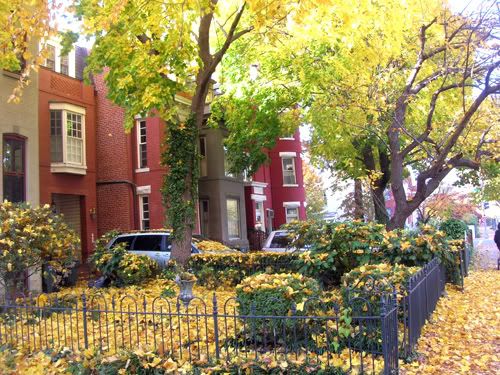 Gold in the form of light, warmth and an avalanche of falling leaves arrived just in time for Thanksgiving in Washington DC. It is a perfectly gorgeous day.
Perhaps there are some folks out there who can dismiss the pure saturation of gold, though it's hard to imagine how anyone could ignore its perfection. "Glorious" is a word that goes nicely with the color gold. It's a fitting description of the world out there today. The birds are singing, people are smiling. What a Thanksgiving!
All is harmonious indoors today as well. One of my roomates just switched on some opera, a nice accompaniment to the smell of something in the oven - a cheesecake, I think - that they'll take to their feast later today. The dogs have all had very long walks and are napping peacefully.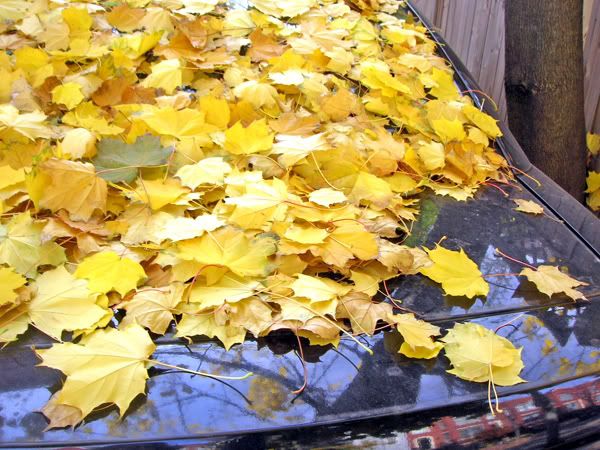 I feel completely happy, grateful,
content,
even. I believe this is how I'm "supposed" to feel. Wow, so this is why people like Thanksgiving. I get it, finally.
All that gold outdoors, the sweet smells and sounds indoors and this newfound warmth in my heart are showing me, in no uncertain terms, that the Sufi acupuncturist is correct. I have turned a corner. I'm on the mend.
A cool front is going to move through later today, bringing some rainshowers and colder temperatures, a good thing. It's too late in the year for it to be this warm, but how great that it was anyway, just for today.
Happy Thanksgiving, ya'all.