I've been thinking a lot about commitment lately, what does that word really mean, what do people think when they hear it or say it, why is commitment an idea that is so emotionally charged? Is commitment no more than the decision to carry on with the same pattern (no matter what the pattern is) rather than shifting into a different pattern? The word itself always seems so fraught with superiority, like people who make commitments are better than people who don't. I think that's so weird, but then again, maybe I just don't get it.
For instance, has it been a commitment on my part to have stayed in this house for six and a half years, or am I still here because moving would require so much work and risk? It's an interesting question. Should say: I'm glad I'm still here. I'm comfortable and our household routines mostly work, though yesterday I visited someone who lives in the cutest loft apartment. Seeing her place made me wonder if some other living configuration might be a better fit, in which case my "commitment" to living here wouldn't serve the greater good in any way.
I can't help but contemplate making changes; it's my
feng shui,
my life's path. If you know astrology, you'll understand that having my natal Pluto in my first house of self, opposing both my sun and moon in the 7th house of relationship is a pretty good sign that change, transformation, and the reinvention of who I am and who I'm in relationship with, is the story of my life. I was born at the darkest of the dark moon, a few hours before a solar eclipse. I'm a Chinese dragon, too. The gestalt of reinvention and rebirth into ever-changing identities goes on and on wherever you look in my charts, numbers and so forth. It's just who I am.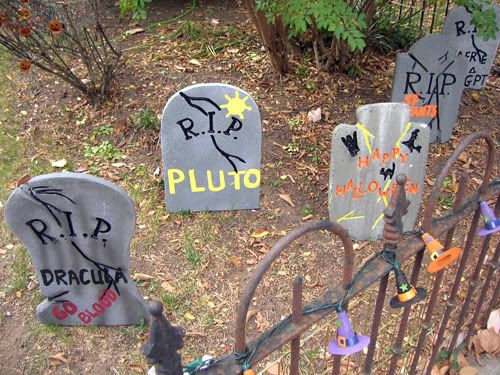 You could say I made a lifetime commitment to change and transformation from somewhere out in the astral, before I was born, setting myself up for continual reinventions. Is that a paradox - or worse - an oxymoron?
One change I'm working on for the rest of 2007 is an attempt to enjoy the holiday season this year. I've been asking myself why I so loathe and dread the time between Halloween and New Year's. There are
So. Many. Reasons.
I can't address all of them, but there are some things I can do to ease up, at least on myself. I can make some changes that might open up a space in which there's a possibility to trade in my Bah Humbug attitude for something less cranky. Doesn't that sound like a good idea? Will it work? We shall see!