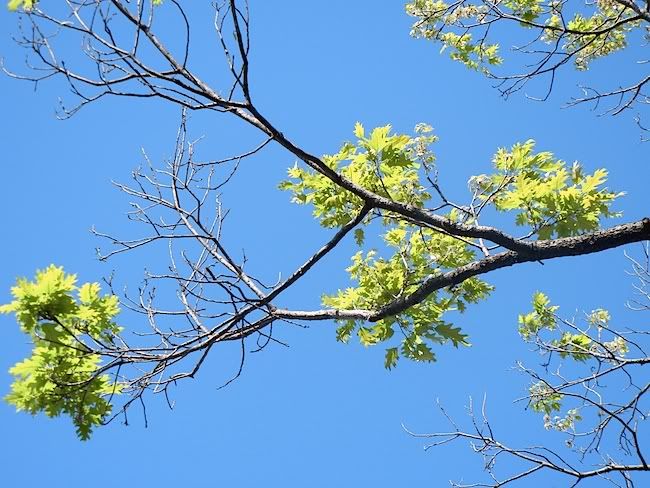 The oak pollen is flying fast and furious through Washington DC. Brother Wind is pushing the pollen into every crack and crevice which, I suppose, is the point. But much of the green dust is airborne since it has been way too dry in DC lately. Ah-choo!!
Once upon a time, not that long ago, I would have tossed myself into the fray even though I am severely allergic to oak pollen. I would have been outside, walking around, taking pictures, sneezing, blowing my nose endlessly, cursing the trees, or conversely, begging for mercy in the midst of their springtime orgy. Ignoring the truth of cause and effect, once upon a time I would have made myself sick as a dog on a day like this. I used to be so cruel to myself.
I remember a day like today, a couple of years ago, when I plummeted into anaphylaxis. I staggered into the fire station at Eastern Market, barely able to croak "Call 911." Firemen are excellent - they immediately said "We ARE 911." They gave me some Benadryl and watched me closely as the symptoms lessened. Thank god for firemen! Thank god for Benadryl. It's not good for you, but if you have allergies, it can save your life. Someone told me recently that if you chew the pill, make sure it gets under the tongue, it will be absorbed more quickly.
Today will be a "snow day." I will do some spring cleaning, watch movies on netflix, that sort of thing. I will watch the oak trees waving in the wind outside my tightly closed windows. In this way I will do a kindness for myself, protect myself. Oh yeah.
Happy snow day, y'all!