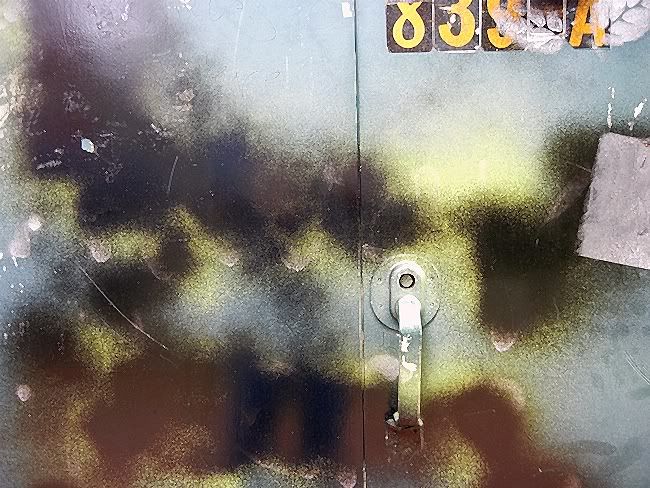 The spray paint over whatever graffiti was underneath has got to be as cool, or cooler, than the original art.
The astrologers said this period of time (since spring 2010, through 2017!) would feel like the 60s and it does! They were spot on. The Arab spring, sit-ins on Wall Street, riots in London, unjust wars, even the renewed interest in medical applications for hallucinogenics feels so familiar. Even the Tea Party, bless their hearts, getting out on the streets to demonstrate? They, too, feel the energies afoot and can not sit still. They must dance in shamanic alignment. The energy is strong.
It's very Age of Aquarius, the way so many of these movements don't have a clear agenda or a designated leader, or leadership that lasts very long. How these movements evolve is something I am curious to see. Most of us grew up with the idea that either we would be "the leader" or one of the faceless followers. We were encouraged to go one way or another, depending on the values of our parents and teachers, i.e.
Be safe, be a follower,
or
Change the World!
. We knew there was only room for one or two leaders, in class, the arts, and at work. It was very hierarchical. Similarly in our politics it was a situation of THIS or THAT. We were FOR or AGAINST. I think that paradigm is long past its expiration date.
Though it's harder for leaderless groups to find a focus, it is evolutionary behavior. It is the essence of the Age of Aquarius that each individual must find his or her way, do his or her part, contribute to the whole. It is no longer our duty to follow directions or to swallow anything hook, line and sinker or to be either FOR or AGAINST. We are at last seeking the third road. The world, and everything in it, is complicated. Yay!!
I'm seeing a lot of outrage on FB and elsewhere because network news is not covering the Wall Street sit-ins. But we all know about them, yes? Why do we care about the network news? We are so used to being outraged, it's hard to think straight sometimes. Network news is part of the old order, the establishment. Kill your TV! You don't need it anymore.
oops. Just lapsed into 60s jargon. Ha. I am VERY lucky, as one of the most Aquarian Aquarians you'll ever meet, to live through TWO historic periods of social upheaval and reinvention. That was then and this is now, but oh boy does it feel familiar.
Love, peace and rock 'n roll.