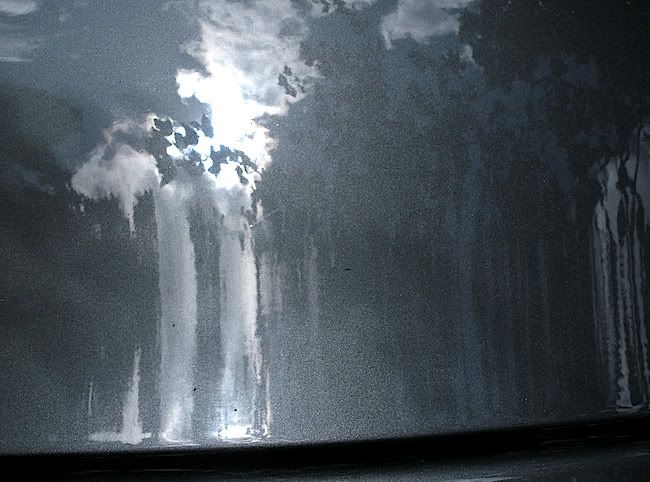 I'm thinking about diamonds this morning. I am.
If not for the unimaginable pressures that are a feature of the upper mantle layer of the earth, there would be no diamonds, just lumps of carbon. And, too, if not for unimaginably violent, sudden and
extreme volcanic eruptions
, all those glittery stones would still be one hundred miles below the surface.
In the case of diamonds, pressure and violence beget beauty. It's such a difficult truth for me to take in. According to the cosmology of Reya, only peace, and love, and of course beauty
should
beget beauty. It's just wrong, I tell you.
There are times when the insights I receive from the depths of my dreamscape are just like diamonds. Last night, for instance, under the influence of that "old devil moon," as Willow would say, I tossed and turned. The sheets and bedspread were twisted, untucked and rumpled by the time I finally woke up. My hair was snarled and my jaw hurt from clenching all night. I felt disoriented and exhausted. My back ached. I had to jump directly into the shower to ease all the stiffness and soreness left over from the night's exertions. Whew!
But - I wasn't having nightmares. I was involved in a series of beautiful dreams centered around being nurtured, welcomed, and cared for by people I haven't seen in a long, long time. Weird, huh? Ah, such are the gifts of a serious Scorpio full moon just before
Beltane.
Go figure.