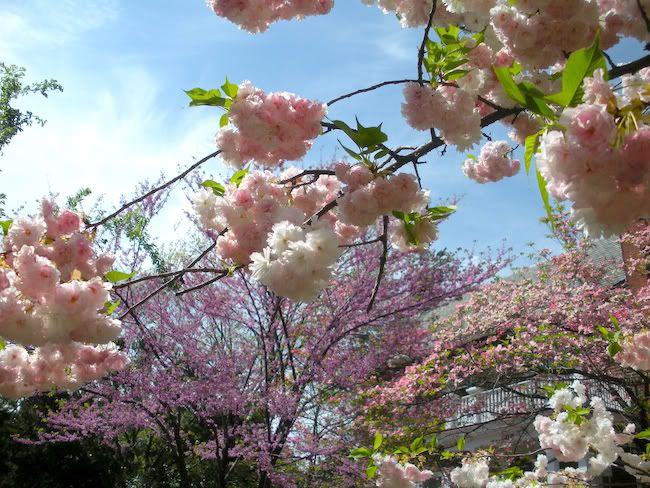 Honestly, it's too much. Seriously.
I sing praises for rain. I offer prayers of thanks. I open my window and breathe deeply - because I can! My head bows low in gratitude for the arrival of the cold front last night in Washington DC.
Spring has been so impatient this year. All of the green world has been in a frenzy of popping, blooming and bombing the landscape with pollen. Yikes. The nice cold rain last night brought down the green dust. The temperature has dropped by 35 degrees F. What a relief!
Gods and goddesses of springtime blossom and pollination, listen up: May cooler heads prevail!! THANK YOU!!
I've been trying to capture the incredible magic of this wysteria vine for years. Though the collage below falls far short of truly representing its magnificence, at least you get the idea of how HUGE it is, how FABULOUS it is as it twists and winds up the front of a BEAUTIFUL, three-story Victorian on Lincoln Park. Every year I stop and stare. All I can say is: wow.