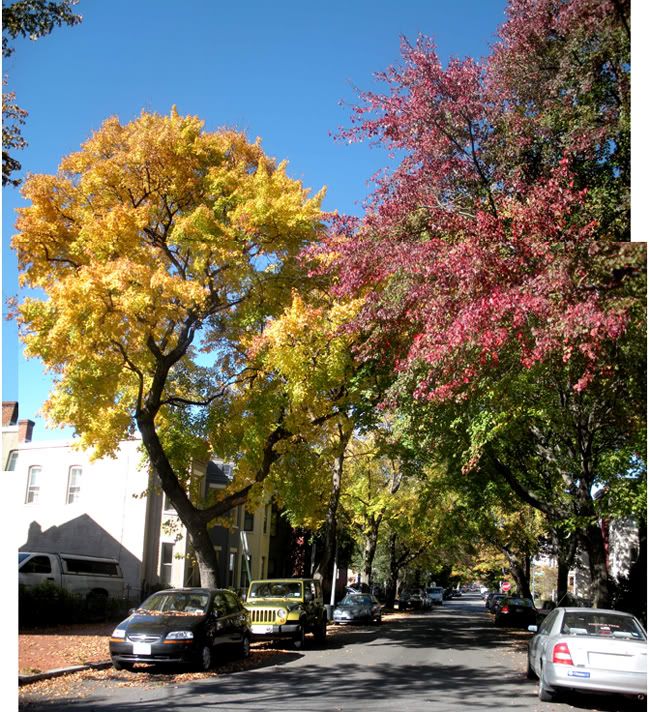 I had no luck chasing away my fit of nostalgia by focusing on the now, something I tried all day yesterday. By evening I realized that resistance was futile, so I abandoned all attempts to banish the nostalgia, turned 180 degrees to a strategy to indulgence. If you can't beat 'em, join 'em.
From the back of my closet, I retrieved many boxes of old, non-digital pictures, went through them one by one. There is something so great about holding actual physical photographs in hand, as opposed to viewing digitized pics on screen, (though in fact today I'm going to digitize some of them. Nostalgia or no nostalgia, it would be fun to share a few old images here: Jake sneezing while wearing a fez, me as a 20-something juicy hot girl, the Martini Club from my days at the San Francisco Symphony, my BFF and I roller skating at Lake Tahoe.)
One interesting aspect of this bout of nostalgia is that it didn't stop my urge to purge. I ended up throwing away dozens of old pics - of people I didn't recognize, or blurry "art" pics I took, once upon a time, while stoned. I threw away lots of pictures I took when my ex husband and I renovated our Bernal Hill house. Why was I saving them anyway?
Today I'm going to continue indulging my nostalgia. I'm going up to Takoma Park where I lived when I first moved to DC at the end of 1998, walk around, shop at the thrift stores.
I hope this phase passes sooner rather than later! Onwards & upwards? Please??