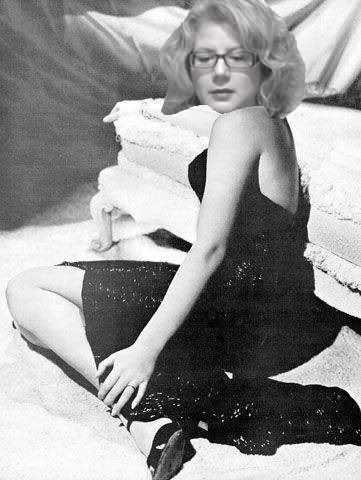 What could be more fun than trying to decide what to wear to
Willow's Blogger Ball
? I tried on so many gowns! Frankly I am no spring chicken, but I thought I looked kind of great in many of them. Above I'm wearing a gown once worn by Lana Turner, and though black is very chic, I decided against it. It's a little too serious for my tastes.
Here I am taking a break from gown shopping with dear friend Clark Gable. The shiny gown is very sophisticated, but in the end I decided it was just a bit too flashy for the event at Willow Manor.
Even more fun than shopping for gowns is actually attending the ball. That's my date, Will Smith (Jada was busy filming her TV show, and was kind of relieved Will found someone to escort). Why he's carrying an old style gun is beyond me. Maybe a throwback to his rapper days? Maybe it's a squirt gun, who knows? Will is so much fun!
And yes I believe that IS a "funny" cigarette in my cigarette holder. Oh yeah, this ball should be a lot of fun!
Hope to
see you all there!
My gown was worn originally by Jean Harlow. It's in excellent shape considering its age. And ... well ... so am I, don't you think, considering my age??