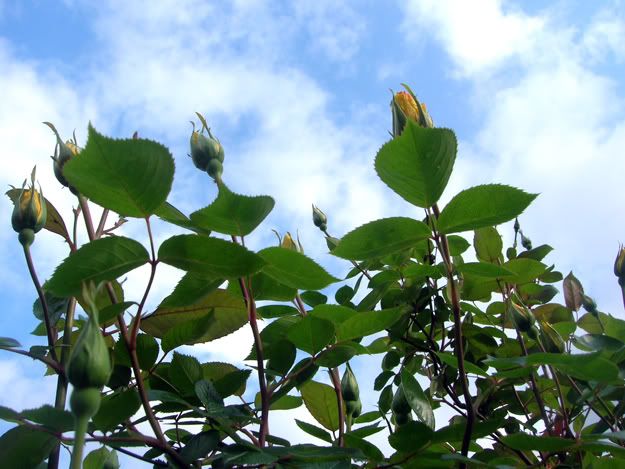 They're HERE!! Roses! This is yet another one of my favorite seasonal moments, the time when roses come into bloom. These early season roses are tender and fragile looking, so fresh, fragrant and wild. I love roses.
Also arriving for the weekend are bloggers from far-flung locales. My blog kin aren't nearly so tender and fragile as the roses, though every bit as gorgeous, fragrant and WILD, oh yeah! Bloggers are also every bit as welcome as the roses. I love bloggers.
I walked out the door of Healing Arts for the last time yesterday, without a look back or a second thought, relieved and happy that saga is over. Now on to the weekend. It's supposed to be very nice, warm but not too warm, not too rainy.
My first weekend free from Healing Arts, attended by soft air, roses and bloggers? It feels like roses are blooming inside my heart, it really does. What's not to love??