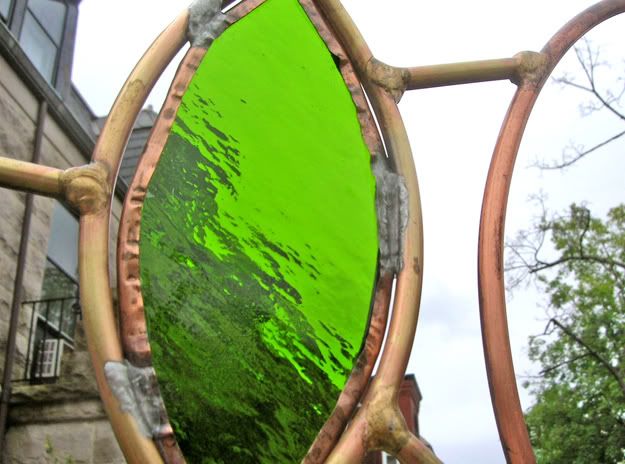 Green is the new black. All of a sudden, everything and everyone is green. Thanks Al Gore - I think he's the guy who finally opened the eyes of all us clueless Americans. Following the tremendous popularity of
An Inconvenient Truth
, I can imagine marketing departments all over the U.S. immediately jumping into overdrive with one thought in mind:
How can we make our company appear to be GREEN
?
Some of the new brands and labels are kind of silly. One theme that's pervasive in label text and TV commercials is the idea that living "in harmony with nature" leads to a balanced life. For heaven's sake. Nature is anything but balanced. Besides events like earthquakes, tornadoes, the extremes of seasons and weather, there's the natural disposition of plants, animals and bugs who are as "imbalanced" as we are. Just read somewhere that ants have very complicated political structures in their colonies. There's plenty of back biting and behind-the-scenes maneuvering for position in the ant world.
We need to get green, we do. We really have to stop using every natural resource on the planet in order to scratch our itch for comfort and safety. But the idea that calming down our consumerism will bring balance and harmony to our culture is really funny, at least to me. Any species, given the chance, will overpopulate and overmanipulate the landscape. We humans - as extreme and bizarre as we are and always have been - are already living "in harmony with nature." We ARE nature.
So idealistic, though, to pursue balance as we do. I do, don't you? It's a great marketing strategy for suckers like me. Gotta get out there now and BUY GREEN. Oh yeah!