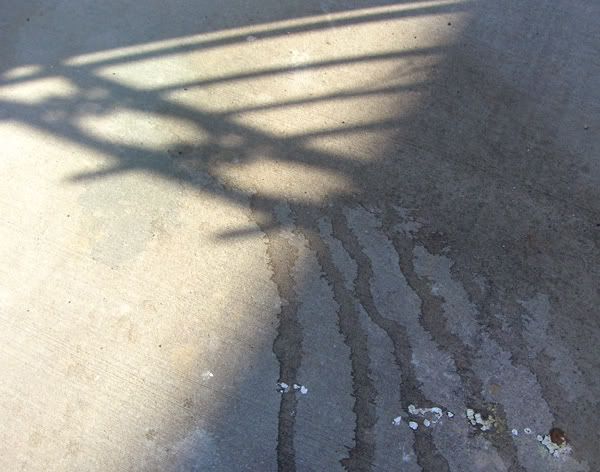 Yesterday I vegged out, not by watching the fight scenes in The Pink Panther as
Hammer
suggested (excellent idea, btw) but by watching the BBC series about life before the dinosaurs. It's such a goofy series, with dramatic music backgrounds and computer animated animals ("monsters" the narrator calls them) who roar like Godzilla. Does anyone really know if these animals made sounds? Oh well, it did add to the entertainment value.
From the Cambrian to the Permian, according to the BBC, life was extremely and unrelentingly stressful. Every single creature, for hundreds of millions of years, worried endlessly about mating, eating, nesting, travel, and escaping from predators and natural distasters.
Hmmm. That pattern sounds very familiar.
Is your life unbearably stressful? Just imagine living in the Carboniferous era when the danger of being eaten by a spider the size of a volkswagon was an everyday reality. Things could be worse, eh?
And the
extinctions
- my goodness, do you think global warming is bad? During the Permian extinction, 97% of all iife on the planet was killed off. There were several mass extinctions that preceded the devastating Permian extinction, too.
This is such a crazy planet, on which life will find a way, no matter what, it seems. As I watched the animals doing their mating dances, eating, migrating, and especially as they fought with one another, I thought, no wonder things are so bad in the Gaza strip and elsewhere. We're smart and sophisticated, pretty cute, too, but we're inseparable from the rest of life on Earth. We try so hard, but we are what we are.
Watching the series renewed in me a soft spot for my species. Aren't we noble to hope we can rise above it all? Aren't we romantic to imagine that life used to be less stressful? Well, aren't we?