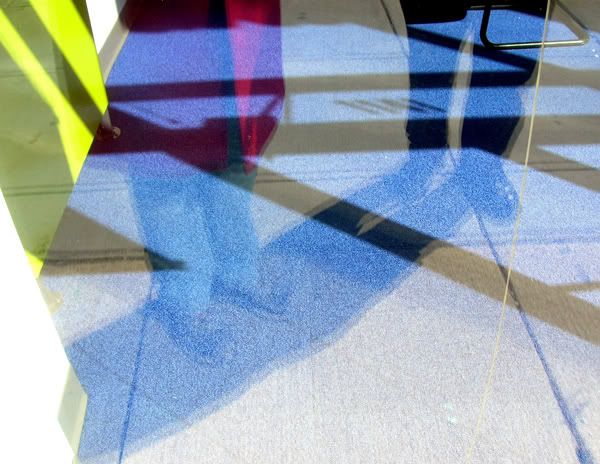 All day today, there we were, walking around the city in spite of Brother Wind, (who was in quite a mood), stopping here and there for a bite to eat, a cup of tea, a visit to the Cinema exhibit at the Hirschorn, all the while talking, holding hands. I spent the day with an old friend, someone I haven't seen in a couple of years. It was perfect.
OK. He is far more than a friend. He is family. Not like a brother, not like a parent or a child or cousin or any of the other labels we use for people who share DNA, but nevertheless, this man is so dear to me, calling him a friend is ridiculously inadequate.
Is there anything better than getting together with an old friend who's doing really well? My heart is full of love and appreciation. And hope, too. Thank you, dear one, for your current state of happiness and groundedness. Thank you for being so healthy. Thank you for coming to visit. Thank you so much!