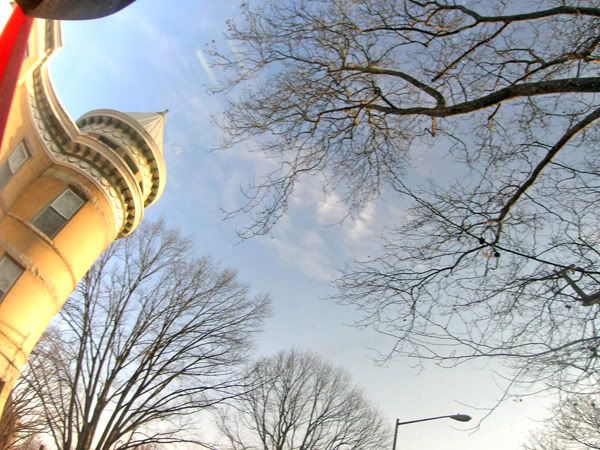 I don't understand the punitive model when it comes to getting sick. I don't understand a colleague who told me she's certain that
the body is meant to be blissfully healthy
(her words, my emphasis). Hmmm. Another friend, after receiving a shocking diagnosis, joked about God slapping her across the face. Huh? Why would God do that? Why?
Whenever my clients get sick, the first thing they think about is what they did wrong, where did they mess up. They're trying to understand how was it that they came to be ill, as if illness is some kind of anomaly.
They didn't do anything wrong. They're just human beings, living their lives. People get sick, they always have in every location, every culture, thoughout history. The intricate systems of healthcare and medicine that are a part of every culture were devised ages ago. Medicine is one of the oldest arts. Medical theory and process has been improved upon, updated, and restructured over and over again. Still, there is no medical system that can guarantee recovery from
anything.
Even the greatest medical geniuses have been unable to cure the common cold. It's humbling. And, it's true.
The universality of bad health should be sufficient evidence that a part of being human is the experience of illness at one time or another. There has never been a human being - ever - who has lived out his or her life in perfect health. Animals get sick. Plants get sick. It's as plain as the nose on my face. You'd think my colleague might have noticed, taken that into account before deciding what our bodies are
meant
to be.
You'd think.
Illness is frightening, painful, and puts a big stop sign in front of people, interrupting their routines, but is it always a lesson to be learned or a slap from God, or is it just the way of nature, as complicated as the weather? The earth always has belonged to the viruses and bacteria. That these critters get to us at times seems inevitable. As for systemic imbalances that cause another whole host of problems, well, that seems inevitable, too. Who do you know who is perfectly balanced? I mean, really.
Our human shoulders hang heavy with a sense of responsibility for our health. I know, I know, we can all do things to be healthier, but I just don't get the punitive model that blames people for their own illnesses. I don't!