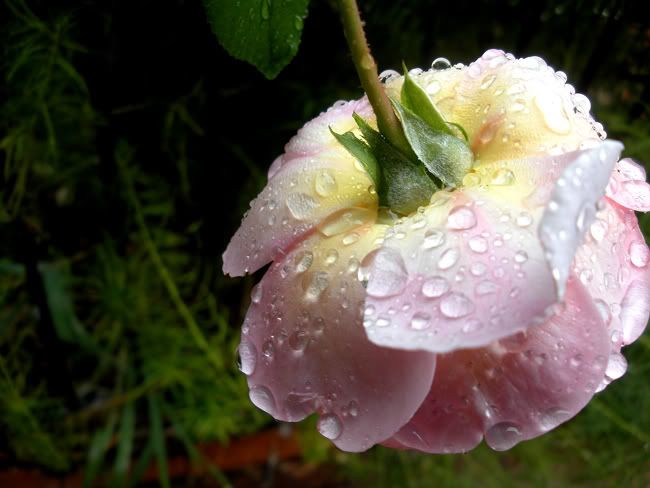 Tomorrow is Yom Kippur, the Day of Atonement, one of the biggest Jewish holidays. Some would say THE biggest, others would disagree. That's how it goes with Jews - two Jews, three opinions.
Some years I cram myself into a rented church with the rest of the extended Temple Micah congregation (all of whom will not fit at one time in the actual temple). I find that experience extremely unpleasant for so many reasons, but sometimes it's good to be surrounded by hundreds of others on Yom Kippur.
Sometimes I take the day for myself, but instead of a food fast, I do a word fast - no speaking, writing or reading for the 24 hour period. This is always a humbling experience for me, oh yeah. How embarrassing to realize that I believe I have something clever - and
important
- to say about EVERYTHING. For heaven's sake. When I do the word fast, I like to welcome the holiday by watching the sun set from the steps of the Capitol or Supreme Court. Breaking the word fast has involved singing or "Ohmming" before speaking any particular word. It's a powerful and pleasing way for me to celebrate. In so many ways I really am what I think of as a "pre-Judaism Jew."
Tomorrow I will be working all day, a Very Good Thing for my threadbare bank account. My travels from coast to coast were extremely healing and wonderful in every way except financially. In addition to the cost of travel, when I don't work, I lose all my income. Sometimes it's worth it. But taking time off is always expensive.
Hence I will be working through the day tomorrow. I feel a little sad about it, to be honest, but on the other hand, bodywork can be prayer-like, and too the God I worship doesn't really care how I commune with Him or when. What works for me, works for Him. The God I worship is a really good God.
Somehow, in some way, I will come face to face with God tomorrow. It's Yom Kippur and so therefore inevitable. I wonder if my clients will notice the presence, or if even I will notice? We shall see.