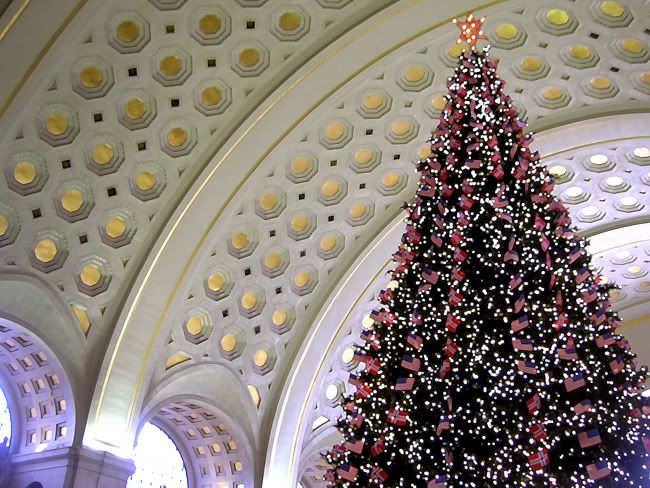 Union Station, Washington DC
Apart from a scary nightmare last night, I had a lovely Christmas Eve, and plan to have just as lovely a Christmas Day.
It's mild outside, and so nice and quiet. Everyone is out of town, no one is driving around. It's very peaceful, a soft day. One more Hugh Grant film and it'll all be over till next year.
Merry Christmas, ya'all!