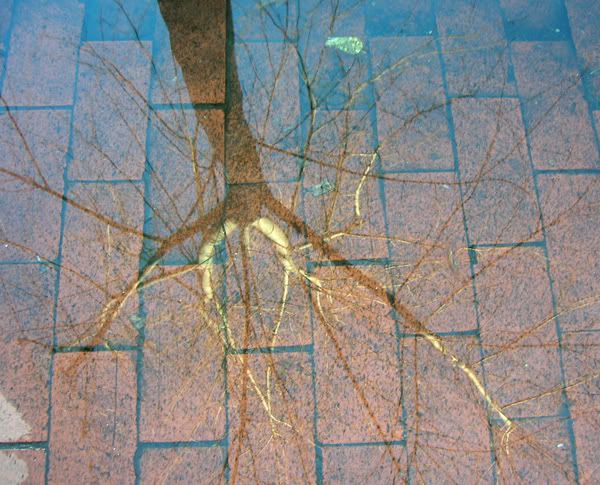 You never change things by fighting the existing reality. To change something, build a new model that makes the existing model obsolete.

....... R. Buckminster Fuller, *Critical Path*
Thanks to Rob Breszny for pointing me in the direction of this quote. He is my
favorite astrologer.
How does a person go about resisting the urge to fight the existing reality? First have a look at existing reality, a clear eyed, clear hearted look. You can't flinch. You can't look in some other direction, hoping the change will happen without first really seeing what IS.
Well, I guess you can. I've tried looking away, hoping the existing reality would just disappear, but somehow, it never works that way for me. To build a model that makes the old ways obsolete requires that I know the old model like the back of my hand.
Ouch!
Of course I'm as deluded as the next human, but sometimes I get a clear view, a glimpse of the "real world." Whoa ... the experience is like a cold drink tossed right into the face. Bracing! Invigorating! ... Humbling! Brilliant. Thanks, Bucky.
Happy Boxing Day!