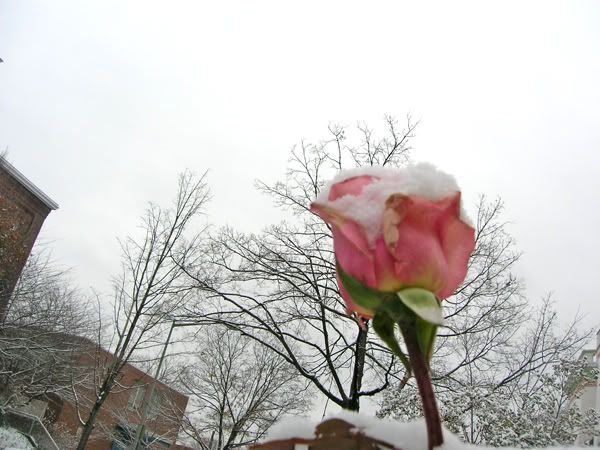 The poor trees. First there was the drought. Finally that pattern broke and the rains came. But it was hot and humid until the very end of October. Naturally confused as to what season it was, the trees hung on, continued to feed chlorophyll into their leaves. Some of them were still operating in late summer mode this week, before the snow, that is.
All those nice green leaves are on the ground now, brought down by the heavy snow. As you can imagine, the trees that shed them are looking a little dishevelled, maybe even forlorn. I would be, if I were a tree.
Spring was too cold, summer was dry and congealed, and went on way too long. Fall was very nice, though late, and now winter has jumped the gun, slipped in a bit ahead of schedule. What ill-mannered seasons we've endured in 2007!
I wonder if the trees agree. Happy weekend ya'all.