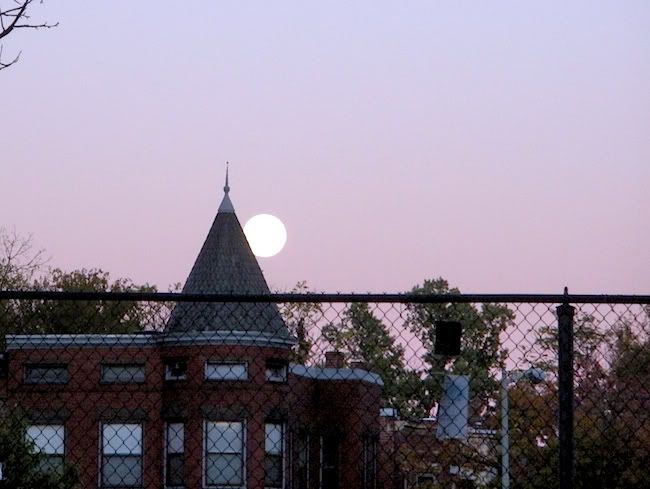 Usually so elusive, my Very Strange sister Luna posed for the camera last night.
I had no vivd dreams last night. But the influence of the full blood moon is still palpable. What a moon! Though crazy-making (as the full moon almost always is), I've enjoyed this year's blood moon. You never know about our silvery sister in the sky. Her most prominent attribute is her changeability. Under some moons I flop around. This moon? I'm perhaps a bit too giddy for my own good, but at least I'm having fun.
If I had time, I could write a big ole post about the moon. But it's a crazy day for me today between working, preparing for a quick nip out of town, and attending
one of the Literary Feast dinners
here in my village of Capitol Hill tonight.
Perfect that under the full blood moon my day will be insanely busy; also perfect that the book theme for the dinner party I'm attending is
Alice in Wonderland
. I'm down the rabbit hole, y'all. Catch you on the flip side (Wednesday or Thursday).
Cheers!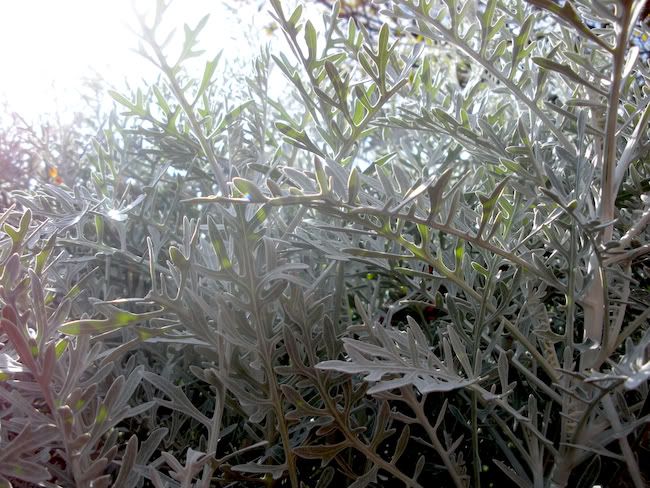 Artemesia, associated with the moon. Part of the wormwood family, artemesia is the main ingredient in absinthe. It figures, doesn't it?