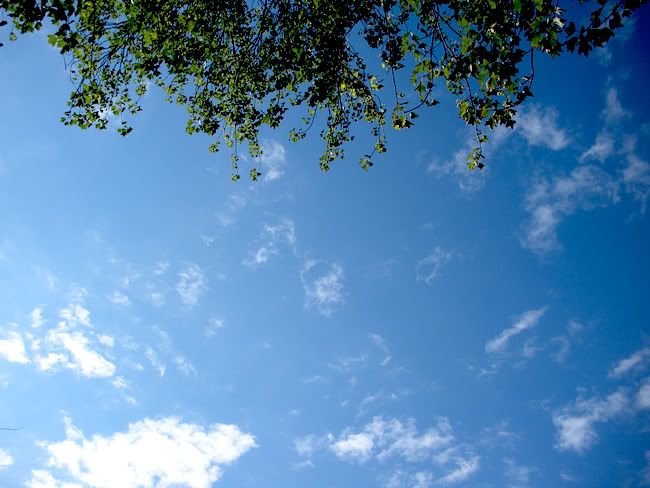 Depending on their mood (apparently), sometimes Brothers Lightning and Thunder, and Brother Wind, of course, sweep through the landscape just for fun, leaving behind a soggy mess. Other times, they pick up the weather and take it with them, which is what happened Sunday. The pattern of severe heat and oppressive humidity finally broke after six unrelenting weeks. Yesterday it was "only" 90, not too humid. It was a perfect summer day and though I had a lot going on, I did sneak in a decent walk between a gig at the yoga studio and my afternoon clients.
There's hardly anything better than a nice walk on a clear, not too hot, summer day. Oh man. The people who have the nerve to predict these things are saying today will be a repeat of yesterday. It's my day off, I have no plans. The day stretches ahead, unformed, full of possibility. My camera battery is charged up, I know where my sunglasses are. I'm going to get out there today. Oh yeah.
Thanks Brothers, for cleaning up after yourselves this time around. Thank you!!