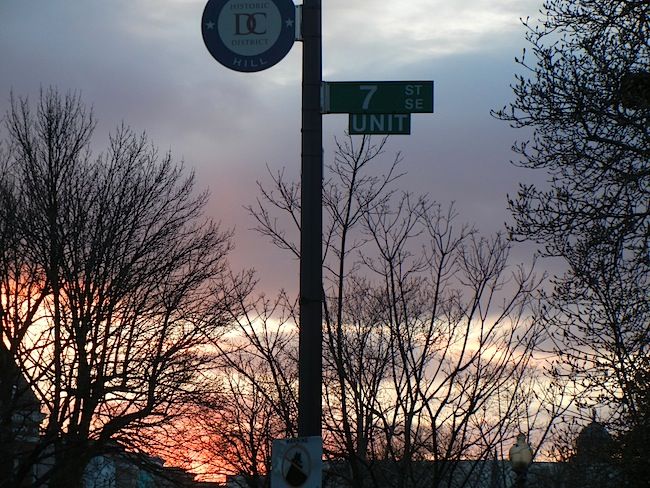 I was at a dinner party last night with friends and their kids. The three kids are between one and two years old. I remember dinner parties with these people before they married each other. Oh my, those parties were quite different. Last night it was a cacophony of toys and "how cute!" and parents cajoling the toddlers into showing off, i.e. "Can you say 'Reya'?"
Five years ago a party with these people would have included a lot more adult talk. Everyone would have stayed later. Last night the party broke up around 8:30 because the kids became fussy and needed to go home and be put to bed.
In five years, gathering with these beloved friends will involve a lot of yelling at the kids. What is cute at age 1-1/2 is no longer adorable at age 6. The kids will have become territorial by then, so fights will inevitably break out. The parents will be doing that thing of saying, "I'm going to count to three ..." etc. The kids will be yelling, "Hey mom! Watch this!" A dinner party with these people in five years will be very noisy.
Five years after that, the kids will have no interest in hanging out with the parents. They will sequester themselves in a room with a TV or will all settle down with their electronic devices.
Last night I was thinking that in ten years I'll be moving into middle old age. I wonder where I'll be and what I'll be doing. Will I still be hanging out with these friends and their kids? Will I still be doing bodywork? Will I still be living in the chateau?
Sixty was such a big birthday, I couldn't think past it until now. It's kind of like the way, while growing up, I tried to imagine the year 2000 but seriously never considered the world beyond the new millenium.
Who knows what I'll be up to, or even if I'll still be alive? Anything could happen. And anyway, what's my rush? Be here now, Reya, be here now.