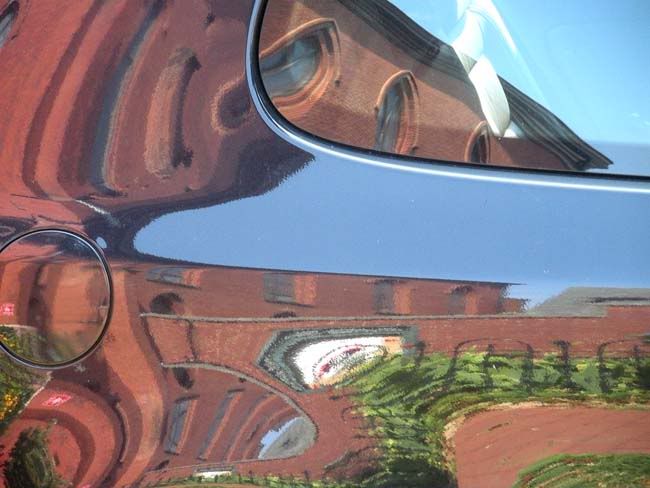 Rosaria
of the blog Sixty Five Now What? has published a series of great posts on the health care bill now being debated in Congress. Since I'm just sitting around, waiting for the eclipse tomorrow, I thought I might as well weigh in on the topic. For anyone who does not follow the U.S. political scene, this is the big bill that allegedly would make sure everyone in the U.S. has insurance coverage for health care.
One quick disclaimer: I am neither an idealist nor cynic. I live in Washington DC, just ten blocks from the Capitol. In my job I work with many Congressional staffers from both sides of the aisle, so I have a particularly hands-on sense of what it's like to legislate for our top heavy, sprawling, crazy nation. I am a health care professional so I hear stories every day about doctors, hospitals and insurance companies. You would not believe the stories I hear, really you would not believe how faulty our health care system is, how poorly treated everyone is, from overworked, sleep deprived doctors to nurses to patients of all stripes. Our situation is really bad.
Here's what I know for sure:
1. The health care bill is more than 1,000 pages long. Though there are people on the committee who know a lot about certain chunks of the bill, no one really understands everything that's in there, whether or not it can be put into practice, how much it will cost and how it could actually work. I'm not hoping it will pass ASAP. I'd rather have them spend time thinking about it, coming to know what's in there, first. The Civil Rights Act was passed in 1964 and though things have improved, there are still many people who are officially and non officially denied their civil rights every day. Civil rights lawsuits are filed every day. It didn't really work, you see. It's a problem.
2. Being covered by insurance is not at all the same thing as having access to effective health care. Plenty of people who are covered by insurance, on paper at least, are routinely denied health care. Their claims are rejected, they're dropped from a plan for "pre-existing conditions," they are denied the right to see doctors they choose, or procedures that make sense to them. The insurance industry is in serious need of an overhaul. Their practices are truly obscene - greedy bastards!
3. The way medicine is practiced currently is not sustainable.
This great article
published in the New Yorker a few weeks ago explains that unless the medical "industry" is radically restructured, it won't matter who signs the check because no one except the rich will be able to afford health care. The article compares two American towns' medicare/medicaid cost per person, then explores the reasons for the difference in cost. GREAT article.
4. Sharon Jackson, a Canadian friend says (on Facebook):
I am Canadian. 6 years ago, I had major surgery. Cost to me? Free. My daughter just had a baby in the hospital. Cost to her? Free. Our friend is getting over a compound fracture of his leg, has a plate, a pin, and needs months of physiotherapy. Cost to him? Free. Our system is definitely not perfect,and yes there are wait times, but no one goes bankrupt here because their child is sick. You have to be crazy not to want some form of this for at least some of your people. I believe Americans are famous for generosity of spirit???
Is she talking about socialized medicine? What's wrong with that?
The last thing I can say for sure is that my heart goes out to everyone involved with health care reform. It is a quagmire. Even trying to think about it makes my eyes roll back in my head. I thank God every day for my excellent health, I really do. And wish good luck to all the rest of us while we try to deal with this.
I could go on here and talk about medical ethics, overtreating people who are mortally ill, "spa" wards for rich people in hospitals, and the complete ignorance and arrogance of the medical industry about very effective alternative practices. But ... 'nuff said, oh yeah!