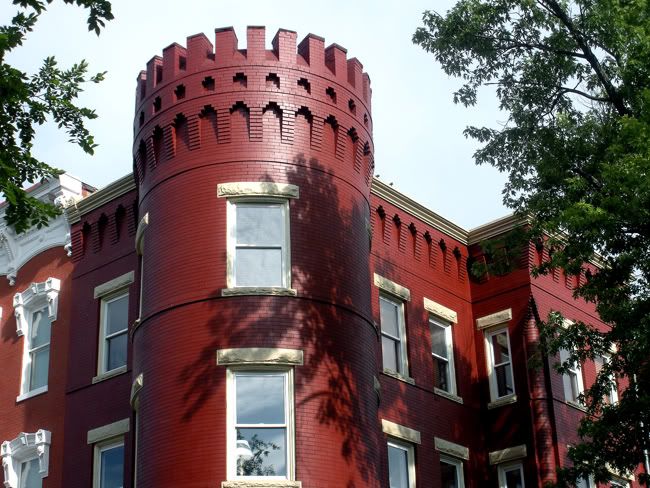 There's nothing like a thunderstorm, nothing. The flashing and booming, the hard rain, gusty wind, wow. The weather gods are hardly ever as dramatic as during a big storm. I love them!
Usually these storms take place in the late afternoon, after the steamy heat has had a chance to build up, but last night right around 4:00 a.m. a huge thunderstorm rolled over the house on Tennessee Avenue.
I put on my glasses, laid my head at the bottom of the bed so I could gaze straight out the window. The purple jagged sizzling branches of lightning momentarily blinded me. Some of the booms of thunder were so loud, the windows rattled in their frames. It was SO cool.
Jake was terrified of thunderstorms. At the first flash of lightning, he would either climb into the bathtub (an odd instinct if you ask me) or wedge himself behind the toilet. He would shiver uncontrollably throughout every storm and for quite awhile afterwards. No amount of comforting ever convinced him that he was safe. Sometimes I drugged him with doggie downers which made him woozy and disoriented but he still hid behind the toilet. He really hated thunderstorms.
Last night for the first time since I've lived in Washington I was able to enjoy a visit from Brothers Thunder and Lightning without distraction or guilt. The sky ranted and raved and ranted some more. My attention to the storm was undivided. It was great. After the storm had passed, though, I found myself feeling lonely. Well, it was 4:30 a.m., a lonely time of the night to be sure. And I did enjoy the storm, I did.
I know I'm always writing about the Jake-shaped hole in my life. Apologies for that. I'm working on filling in that hole. Seems like it's taking forever, doesn't it?