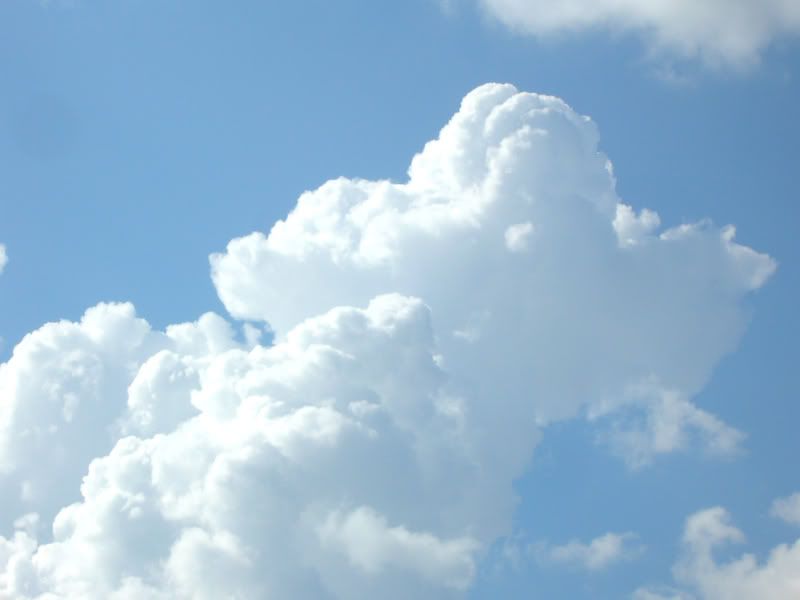 This morning I listened for a long time to what I call 'flag pole music' coming from the state flags that form a half-moon shape outside Union Station. Of course a significant part of flagpole music is the sound of cords clanking against hollow metal flagpoles. It's very avante-guarde.
The other piece is the sound of the flags, snapping and rippling in the wind. It's very fun to have learned that for Mongolan shamans and Tibetan Buddhists, flagpole music is also the sound of Lung-ta the windhorse, galloping, taking prayers to the Eternal Blue Sky for the benefit of all beings. Very cool!
While I listened, I watched the sky and its ever-changing topography. The cloud formations were spectacular, revealing a terrain every bit as dramatic as the Himalayas, though of course not nearly so enduring.
That windhorse must be really quick on his feet to negotiate the precipitous midatlantic sky. Wow. I am completely entranced by the idea of the windhorse. Giddyup, Lung-ta! Bravo!!