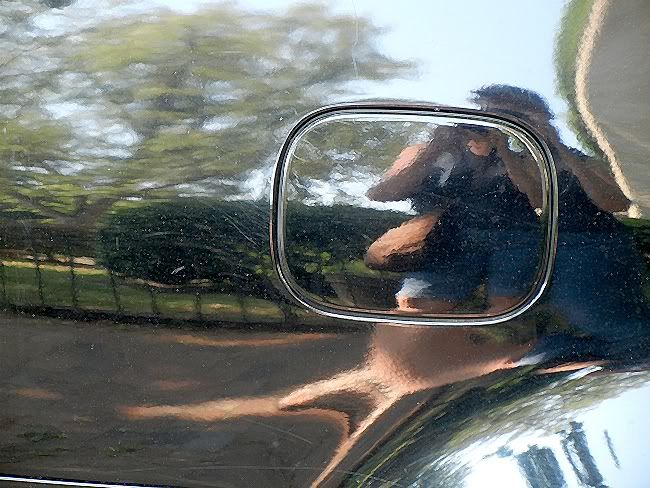 I know it's a distortion of my leg or arm, but that shape extending away from my leg? Looks like Jake's ghost to me.
The unfolding of almost everything taking place this year of the black water dragon belongs under the heading: "You Can't Make This Stuff Up."
For months I've been trying to understand the undercurrents of the energy. I've viewed the events through many different filters; for instance. the influence of the stars and planets (we're currently swimming in the energy of what astrologer Eric Francis calls the "Solstice Cluster" of astronomical events. Hmm. Perhaps it should be called the solstice clusterfuck?)
I've wondered if the bizarre and unexpected quality of this year is a part of age 59, though that doesn't account for other people and all they're going through. I guess I should chuck that theory and go back to the stars and planets for answers.
Or maybe I need to chuck the quest for understanding altogether. Who knows?
It's a good year for me at least, a year of spectacular unfolding and evolution, reinvention. But it's not straightforward evolution, nope. It's a meandering path with harsh switchbacks and many changes in altitude, like a walking labyrinth, except three-D. The path of this year feels exciting and dangerous, precarious. It's kind of a rush.
Next week I'm going to come face to face with a number of fears, the fear of pain and commitment on the day I receive my tattoo and the following day, my fear of visiting the Holocaust Museum exhibit. I've been in the library there many times, but never have walked through the museum proper. May I say I'm scared to death that I'll sob uncontrollably, maybe even throw up? One of my greatest, if not THE greatest teacher I've ever had will be with me as she just so happens to have planned to be in town that day and asked me to go with her. I would never have had the nerve to do this if not for her inadvertently perfectly timed invitation.
The Ordeal ahead feels every bit as big and important as my formal initiations into the shamanic arts. The set of "coincidences" that shaped the timing of these two events is truly unbelievable. I should also say it's a happy ordeal - or - at least it is an ordeal I chose of my own free will, after careful thought and prayer. The two days of ordeal dovetail perfectly with the overarching theme of collective and personal reinvention we're experiencing. So be it!
When the energies demand transformation, I say dance with them. Resistance is futile! The solstice clusterfuck is upon us. Get to dancing, y'all!
You can't make this stuff up. Seriously.
Shalom.