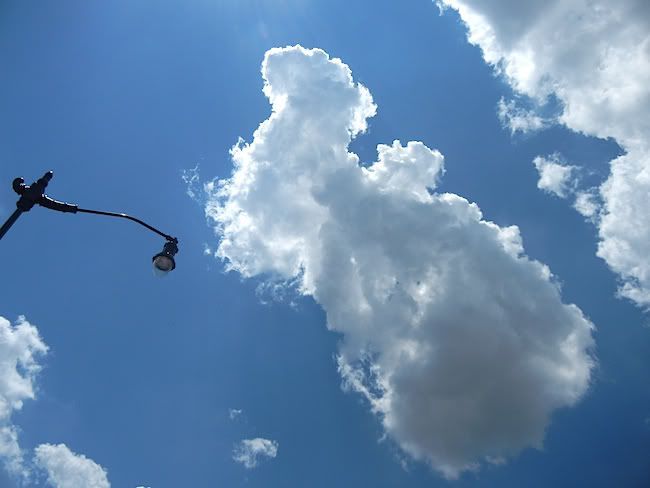 I'm thinking about so many things, I could write a hundred blog posts. And yet it's not the right time to try to interpret all these thoughts because I'm in the midst of an initiation. It's not a ritual I planned or hoped for, it wasn't created, scheduled or designed by any wise teacher or mentor, nope, it just happened that my appointment for the tattoo, the journey through the Holocaust Museum, and the first exact square of Pluto and Uranus just happened to all fall together in the coming week. One of my great benefactors will be in town to usher me through. She thought she was coming for a vacation and a nice visit.
Just now a neighborhood friend stopped by. When I told her about what I have scheduled for the next few days, she helped me prepare by telling me the Holocaust Museum is very cold. At least I should bring a shirt, if not a sweater, so as to remain physically comfortable in the midst of The Ordeal.
You can't make this stuff up.
It's a beautiful evening in Washington DC following a hot, humid week. Last night a parade of dragons moved through - there was wind, crazy looking clouds, a bit of thunder and lightning, but no rain. That's not a storm. It was a parade of dragons that cleared the air. The windows are open at the chateau and I'm smiling, listening to George Harrison songs, watching the light fade. The cicadas are singing, the fireflies will begin to rise any minute.
This life in a body on planet earth can be problematic, but it is also miraculous, wondrous. I'm in awe.
I'll be working all day tomorrow, then the week of my initiation begins. I'm ready.
Shalom.